On Sunday, Hamburger SV announced that Emir Spahic had signed a one-year extension at the club.
The Bosnia and Herzegovina defender, who got sent off later on in the day against Spain, will now remain in Hamburg until 2017.
A stellar season
Spahic was given a chance by HSV after an incident-packed end to his time at Bayer Leverkusen, and he has fully repaid their faith.
He appeared 26 times in a successful Bundesliga campaign which saw der Dino finish comfortably in mid-table, avoiding a third successive relegation play-off spot.
Such was the level of Spahic's personal performances, he earned the Supporters' Player of the Year award; no small feat.
The Bosnian enforcer will be looking to edge past 100 Bundesliga games next term, currently sitting on 75, and add to his over own personal appearance tally of 220.
He has also been a stalwart for his country, and currently sits just shy of 100 caps. Spahic also has five goals to his name as an international.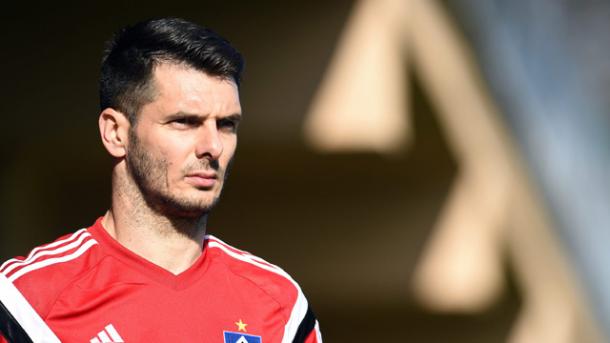 Labbadia has turned Spahic around
"We are of the opinion that he continue to help the team build along the way with his experience and performances," said head coach, Bruno Labbadia.
Labbadia must take huge credit for the work he has done with Spahic, as he kept him on the pitch for over 2200 minutes.
In only two other seasons has Spahic managed to surpass that mark in his long career. In 2013/14 with Leverkusen, and 2009-10 with Montpellier HSC.
He has seemingly curtailed his temper, despite seven yellow cards and one straight red, in to controlled aggression; something that has seen him become a hit with the fans.