On Wednesday, Borussia Mönchengladbach announced the arrival of Bayer Leverkusen's Christoph Kramer.
The midfielder has signed a five-year deal at Borussia-Park, with a fee of around €15m believed to be the sum the Foals paid to acquire his services.
A return.. home?
Born in Solingen, near Düsseldorf, Kramer joined Leverkusen in 1999 as an eight-year-old.
He spent the vast majority of his youth career there, aside from a two-year spell at Fortuna Düsseldorf, before he started to shine in the Werkself's youth ranks.
It was becoming clear that the Regionalliga was not enough for Kramer, and he was sent on a two-season loan spell to VfL Bochum to gain match practice.
Regular football and impressive performances saw him earn a step up in terms of a loan move, as he headed for Gladbach.
He played 73 times for the Foals and was an almost ever-present beside Granit Xhaka in their much-heralded midfield pairing.
That earned him a spot in the World Cup squad, and he made a fleeting appearance in the final win over Argentina.
The loan spell concluded and Kramer returned to Leverkusen, where he featured in 44 games last season. He will be back in black and white next campaign, however.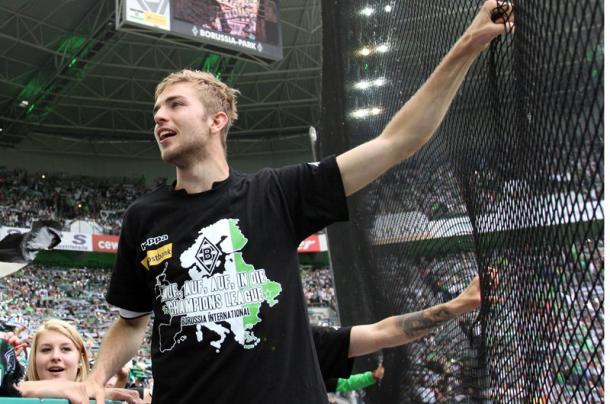 Eberl and Kramer have their say
Upon the announcement of the news, Max Eberl and Kramer both gave their views on the move to the official club website.
Eberl said, "We unfortunately had to allow Christoph to return to Leverkusen a year ago and are now even more delighted that we can bring him back to Borussia."
The sporting director was delighted, "He knows our team, he knows the club and, with his experience and personality, he will play an important role in our young team."
Kramer insisted that "the decision wasn't anything against Leverkusen", instead he feels it was "rather one in favour of Borussia".
The midfielder concluded, "I am fully behind the club and the football played here. I'm delighted to be back."