Marco Reus' injury isn't as serious as first thought and the midfielder is expected in action by mid-August, according to Borussia Dortmund's official website. The midfielder has always struggled with fitness but will be back on pitch sooner, rather than later.
Reus, who was left off Germany's 23-man squad for Euro 2016, is suffering from a laceration to his adductor and inflammation of his pubic bone. The 27-year old was rumored to be out for six months due to the injury but Dortmund confirmed today that the star midfielder is on the road to recovery already and will likely return at the start of the new season in August.
Missing out on the European Championships this summer will be tough for Reus but his injury isn't as serious as many media outlets reported, which will be a relief. Injuries have kept Reus out of the last two international tournaments but he has managed to bounce back for his club in a major way.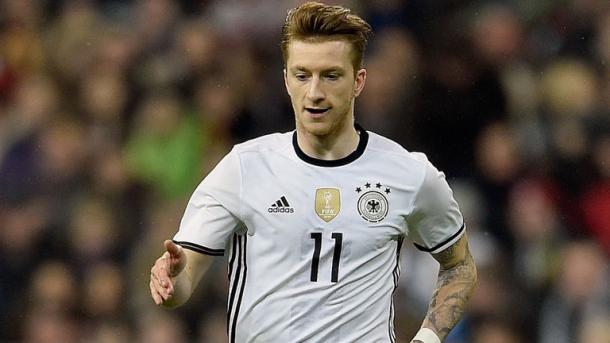 Looking Ahead
With 23 goals, eight assists and 43 appearances in all competitions, Reus enjoyed a solid season as both he and Dortmund bounced back from a disappointing 2014/15 campaign. Reus has had to endure plenty of injury woes throughout his career so far but the recent news is positive for the midfielder as he looks likely to be ready to start the upcoming season.
Reus has been linked with a move away from Dortmund for the last few years but the midfielder is staying put and his recent injury will likely push away anyone pursuing his signature.
After 2015/16 provided a reminder of what Reus is capable of, the German will be aiming to impress yet again after he returns to fitness. Beginning the new campaign in good form and staying healthy will be Reus' main priorities for the season as Dortmund return to Champions League football.