As the height of pre-season training approaches, 1860 Munich have been active in organising their squad for the upcoming season.
There was good and bad news for the Lions faithful on Monday. Captain, Christopher Schindler has signed for Huddersfield Town in a deal believed to be worth around €2m.
However, Karim Matmour has joined the Allianz Arena outfit as part of the deal. Daniel Adlung extended his contract the following day to soften the loss of Schindler again.
Schindler says goodbye
Having spent his entire career on the blue side of Munich, there is little doubt that the 26-year-old will find it tough to leave behind his club.
He made over 150 2. Bundesliga appearances while with 1860, and was chosen as captain of the side in what has proved to be his final few years at the side.
His absence and excellence will leave Kosta Runjaic in desperate need of a new centre-back, but will he be able to find one of such quality?
Matmour makes Germany return
Despite various moves to foreign clubs, Matmour's return from Huddersfield sees him back in the league where he performs best and with his former coach.
The 31-year-old has managed 21 goals and 35 assists in 163 2. Bundesliga games, compared to five goals and four assists in 101 top tier appearances.
"He was always one of the top 3 wingers in the 2. BL. He brings a lot of experience and is a great guy who fits well into the team. He can definitely help us," said Runjaic.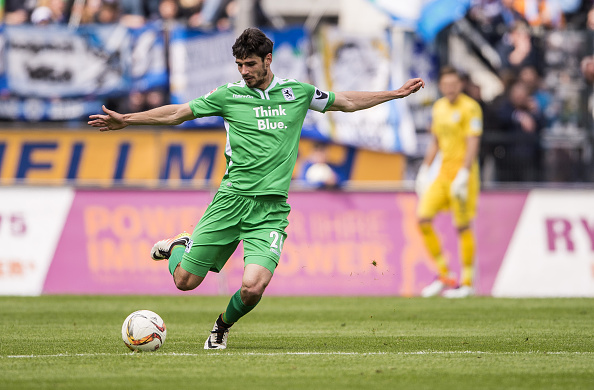 Adlung extends
With his contract running out this summer, 1860 Munich have opted to keep the veteran midfielder around the club for the foreseeable future.
The 28-year-old has signed a two-year extension, giving him the chance to bounce back from a poor personal campaign last season.
The year before, he was the driving force behind their ability to stay up, scoring five times and adding 10 assists. He'll hope he can replicate that form this year.