VfL Bochum 1848. Germany's original yo-yo club. Financial problems, an amazing youth facility but one which has seen them picked apart for their better players.
After spending six seasons in the 2. Bundesliga, many fans feel that last season has given them a platform to go on and finally regain their Bundesliga berth.
However, after losing their entire attack from the 2015-16 campaign, questions are being asked whether or not they can push on to a top two spot.
Topsy-turvy campaign ends with ifs and buts rather than promotion
What could have been. That's the main takeaway from last season. There were so many highs and so few lows, but far too many draws, that no Bochum fan could have been left angry with what the players gave across the 34 matchdays. Disappointment is also the wrong word, but missing out on promotion was definitely a feeling that has eluded the Ruhrstadion faithful for too long. Now, though, that hunger is back.
After getting off to the perfect start - without exaggeration - Bochum looked imperious and, quite frankly, the favourites to go up. Five games, five wins and SC Freiburg were thrashed away from home. No-one could have asked for a better start, but soon the reality and one of the key failures that would plague their season kicked in; draws, and late lost points. The three games to follow the five games saw Verbeek's men drop six points, including four in the final 10 minutes of games.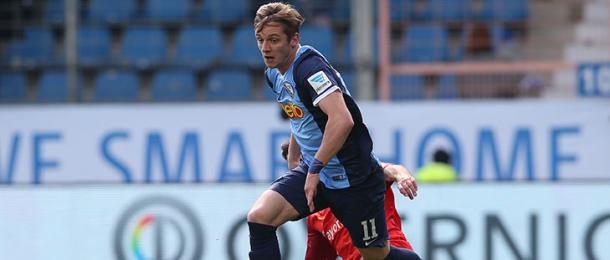 Then, came the first defeat. Despite dominating, missed chances and the woodwork saw them fall 2-1 to 1. FC Kaiserslautern. That began a run of nine games where only one win was achieved, but more points were lost from winning positions. The posts and profilgacy were quickly becoming more effective than the opposition defence, as it seemed that Bochum were slowly beating themselves over 90 minutes. The confidence and concentration that were so apparent in the first set of matches was gone.
Thankfully for Verbeek and his men, a 4-0 win against SC Paderborn 07 lifted spirits just in time for the Christmas break. That seemed to do just the trick, and was one of the first matches of an 11-game unbeaten run that had put them on the cusp of the promotion places, ready to spring if any of the top three were to slip up. 1. FC Nürnberg did their best to open the door, but dominance did not translate into points and wins for Bochum.
The challenge had faded and tailed off badly towards the end. But, as they say, it's the hope that kills you in the end. Nothing short of sensational, but equally soul-crushing at the same time. If this season can have the highs of last, but cut out the late levellers, loses and take just a few more chance then Bochum could be in for a good year.
Consolidation is key
So, what will the coming season hold? In a way, it's a little like last year. Plenty of ins, plenty of outs but the one thing that has been of note is that Verbeek now has a full season under his belt. After coming in to replace Peter Neururer, the 2015-16 campaign was his first full term in charge of Bochum and that has given him some time to build the squad he wants. Despite losing the majority of that in the transfer window, signings have been made to replace those players.
Even with the end goal of promotion quite clearly what everyone surrounding the club wants, the very same people who want a Bundesliga return must be willing to give things time. The amount of movement around the team has been staggering, even with a rather pleasant and smooth pre-season behind them. There needs to be time allowed to adjust to each other's game from a competitive stand-point; only then will we see how well Verbeek has done.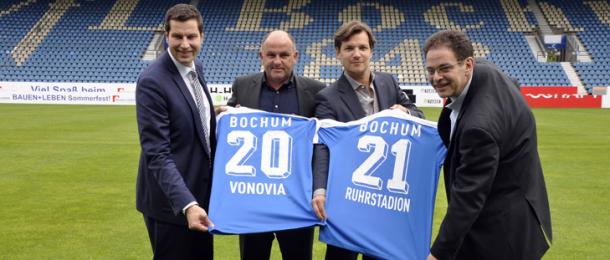 Taking all that into account, a similar campaign to last term would represent real success for the Ruhrpott side. Last season was the only time Bochum finished in the top half since their play-off defeat to Borussia Mönchengladbach in 2010-11. The years in between were marked by struggles on and off the pitch, with the club finishing four, one, five and six points off the relegation play-off spot in the respective campaigns to follow.
It is unlikely that a catastrophic slip and dip will see them in and around the relegation battle but it is imperative that Bochum maintain their good form to try and make it back into the Bundesliga. A drop towards mid-table will do no favours for their plans of a promotion, and a level of consistency needs to be maintained if that is to happen. Another season like last would give them the perfect platform to attract the league's top talents, and hopefully push on for a top two spot.
Verbeek may want progress up the table, and says even a similar finish would be a step backwards, but only time will tell as to how right he is.
Busy window sees plenty of ins and outs
In this instance, it's better to begin with who left the club to get an idea of the task facing the board. No less than 11 first-team members left in the summer, most confirmed before the final home game of the season; before they took on Eintracht Braunschweig, seven players were standing with their leaving boquets. It was a sad sight for a squad that had delivered so much but fell just short of a top three spot.
David Niepsuj, Malcom Cacutalua, Janik Haberer, Marco Terrazzino, Nando Rafael, Giliano Wijnaldum, Andreas Luthe and Jan Simunek had all announced their decisions to depart before the window had even opened. Piotr Cwielong recently had his contract terminated and has since returned to Poland, but all of these deals pail in comparison to the loss of Simon Terodde and Onur Bulut. The top goalscorer and youth product, gone.
Those two made up half of the fantastic attacking quartet that had brought verve and life back into the Ruhrstadion faithful, something that couldn't be said about the seasons previous. Terrazzino, Haberer, Bulut and Terodde went forward with purpose and meaning at every attempt and got the crowd of their seats, genuine excitement that will be extremely hard to replace in this coming campaign.
While the combined 37 goals from the front four - that's almost two-thirds of the team's scoring - has left, the departure of Luthe is also a big one. The goalkeeper, who has spent his entire professional career between the posts at Anne Castroper Straße, was essentially put on holiday by Verbeek midway through the season. Was it due to attitude? The knowledge he wouldn't sign a new deal at the time? Who knows. But to lose a player that has 15 years at the club, that's a statement.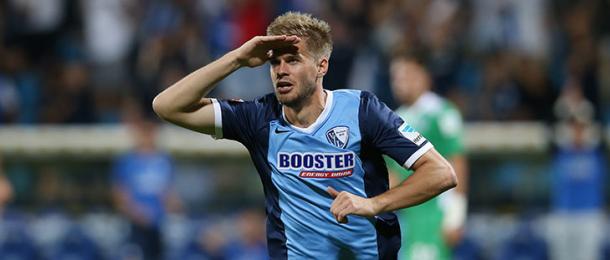 Fans could have had a go at the Dutchman and would have been entitled to do so. After all, Luthe had shaken that nervous nature once and for all and the team were playing well with him in goal. However, the waiting Manuel Riemann - signed on a free from SV Sandhausen as one of the league's top stoppers - came in and surpassed Luthe. The incoming 'keeper quickly saved his way into fans' hearts, and the kicker Team of the Season.
Cacutalua will be a sore miss - whether on the bench or on the pitch - the youngster had found his feet in the latter part of the season and looked an accomplished part of the back four. Unfortunately, though, his loan was up. In contrast, Simunek made a fairly mediocre contribution even when playing. The defender who joined with a great reputation from Kaiserslautern, and rightly so, was forced into a bit-part role by Fabian and Bastians.
Niepsuj, Wijnaldum and Nando Rafael could fall into the category of not given a shot by Verbeek, but the latter's last-minute equaliser in the 2-2 draw with Greuther Fürth is something some fans will always remember him for. Fan favourites, the topscorer, the youth star - it was a tough summer to be in Bochum blue. Catagay Kader also left to join FSV Frankfurt, which raised some eyebrows given his goalscoring form last season.
So, in need of some severe reinforcements with the squad dwindled down to less than 14 recognised first-team players at one stage, Christian Hochstätter and Verbeek went about picking their way through the transfer market. They have done more than an admirable job, in fact it is probably better than most fans could have expected or hoped for.
Can the new arrivals replace the quality that has left?
The big duo to come in for fees - practically a rarity with the lack of money Bochum have, or don't have - were Marco Stiepermann and Johannes Wurtz. The former comes in as one of the 2. Bundesliga's most consistent wingers and is still yet to hit his prime at just 25. To emphasise his quality and high standards, Stiepermann went through his least productive season - in terms of goals - since his first year as a second tier player with Alemannia Aachen.
The winger-cum-attacker is just what Bochum need; a regular source of chances and goals. As for Wurtz, this could be described as a risk. The forward has had a pretty sketchy couple of years and will be bursting to prove himself at the Ruhrstadion. The ability is there, but the application could be questionable. Six goals in a limited spell at Paderborn represents what he can do. However, he is likely to be the impact sub to compliment Mlapa.
There was one further arrival from Greuther Fürth, as Tom Weilandt was also brought in by Verbeek on a free transfer. He is in a similar situation to Wurtz, as another technically gifted player but yet to show that on a regular basis to spring to the next level. If Terrazzino's transformation was anything to go by, the Dutchman may just get the best out of all three of the Shamrocks.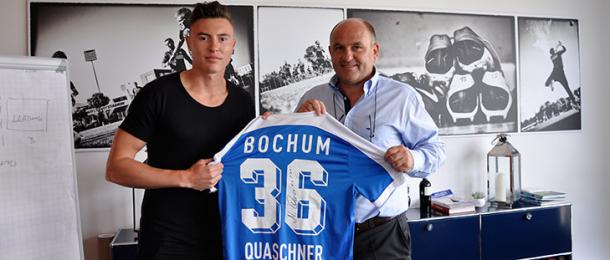 There was more double doses of signings to come, with Paderborn and Hoffenheim also being targeted twice. Their Westphalian foes gave up Austrian duo, Dominik Wydra and Kevin Stöger to the grasp of Bochum. Both add further depth to the midfield, and Wydra's height makes him a very viable option at centre-back; he showed plenty of promise while with Rapid Wien and that will be a major plus for the Ruhrpott outfit.
Stöger will be hoping to show why he was so highly regarded during his second season with Kaiserslautern, where he turned out to be one of the division's leading attacking midfielders. Much like other new signings, consistency will need to be added to his game if it is to prove a successful partnership. Stöger shifted from the brilliant to the less-so too many times last season, but a more stable environment in the Ruhr should see him regain his confidence.
Both Hoffenheim players arrive with potential, as Nico Rieble seems to have already slotted into the role of second-choice left-back to Timo Perthel. He has been steady in the pre-season games and a continuation of that will see the 20-year-old become a valuable member of the squad. The second Sinsheim signing is Russell Canouse on a two-year loan deal, which does have an option to buy at the end of it. The American has already made his Bundesliga debut, and VfL presents a chance to get regular game time.
Martin Kompalla has joined from Borussia Mönchengladbach's reserves, and will do battle with Felix Dornebusch for the role of reserve stopper. Nils Quaschner is the final arrival - at the time of writing - joining on a season-long loan deal from RB Leipzig. The attacker showed glimpses of his talents in a substitute role at the now-Bundesliga club, but the option to purchase the 20-year-old at the end of his temporary stint suggests Bochum see more in him than just a stop-gap player.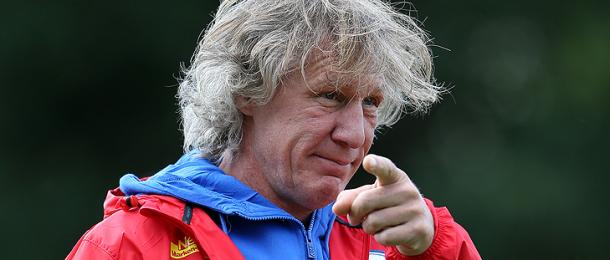 Reinforcements still needed
There are major worries at centre-half. As it stands, Felix Bastians will be the only fit, senior centre-back for the opening weekend. Anthony Losilla and Wydra can fill in if needs be, but they ideally require someone to take up a regular position beside Bastains while Patrick Fabian recovers from his cruciate ligament tear. With Simunek gone and Cacutalua back at Bayer Leverkusen, Gökhan Gül could be his only partner come kick-off against Union Berlin.
Those two positions aside, the team is filled across the board. Jan Gyamerah has been a worry for some fans, but learning under the experienced, and ever-present, Stefano Celozzi can only be good for the youngster's development. All in all, Verbeek has done a credible job given the upheaval this summer. Whether or not the players can bring the firepower to the club that the 'Fantastic Four' did, though, remains to be seen.
Pre-season form - a mixed bag for Bochum
The first two games couldn't have gone any better from a VfL point of view: two wins, two clean sheets and 20 goals scored. Obviously, it was against lower league opposition but the performances of several youngsters was encouraging. The same could also be said of Mlapa and Wurtz's goalscoring exploits.
In the set of fixtures to follow, Verbeek's side fell behind on three ocassions. Against Uerdingen, they were able to turn it around as Pavlidis continued to shine. However, that was as good as it got. Brentford earned a 1-0 win thanks to Scott Hogan, and another slender defeat followed against Eintracht Trier.
Things were looking up against Eupen when Bochum raced into a 3-0 lead before the break, but a remarkable turnaround saw them beaten 3-4. The run of three defeats was halted with a 2-2 draw with Regensburg. Cardiff were the penultimate opponents in pre-season, as the game ended in a 1-1 stalemate.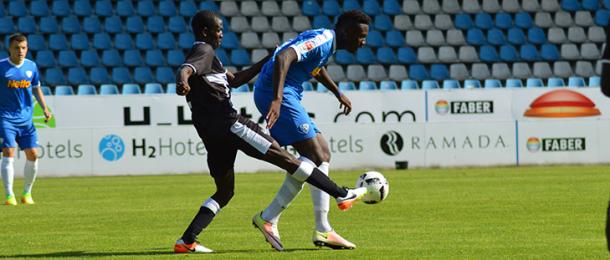 Pre-season results in full
VfL Bochum 5-0 Concordia Wiemelhausen: Bastians (29', PEN), Mlapa (33'), Saglam (64'), Wurtz (70' & 90').
LFC Laer 0-15 VfL Bochum: Wurtz (6', 36', 43'), Weilandt (12', 37'), Losilla (18', 29'), Stiepermann (38'), Mlapa (54', 66', 70', 72', 87'), Pavlidis (62'), Saglam (78').
KFC Uerdingen 1-2 VfL Bochum: Rankl (17') - Stöger (40'), Pavlidis (82').
VfL Bochum 0-1 Brentford: Hogan (35').
Eintracht Trier 1-0 VfL Bochum: Lienhard (7').
VfL Bochum 3-4 KAS Eupen: Wurtz (29'), Quaschner (33'), Weilandt (45') - Sylla (48', 52', 81'), Mouchamps (87').
Jahn Regensburg 2-2 VfL Bochum: Thommy (11'), Grüttner (47') - Eisfeld (11'), Mlapa (20').
VfL Bochum 1-1 Cardiff City: Hoogland (34') - Wittingham (48' PEN).
VfL Bochum - Hamburger SV:
Defence more important than ever after front four depart
After losing over 40 goals and 30 assists from last year's side, the Bochum back-line faces the mammoth task of holding the fort until the new front four gel. Obviously, in an ideal world, they will hit the ground running against Union on Matchday 1, but that may well not be the case and the defence will be left to cope while they adjust.
There are no doubts over the quality present. Riemann was the goalkeeper of the season, Celozzi is Mr. Consistent and he missed just two minutes last term. Bastians and Fabian clicked to form a formidable duo but it looks like it could well be Gül, Losilla or Wydra who set up beside him for the first game. Perthel also does his bit at the back.
It will be a big ask to out-perform last year's rear-guard action, but if individual mistakes are cut out then there could yet be a more miserly total in their goals against column. Given the six-nine month time period it normally takes to recover from an ACL tear, Fabian won't be back until November at the earliest. That could prove crucial, and means that young Gül could have a huge task on his hands to make up for the captain's absence. There is, however, no doubting his talent.
The year of the youngsters
That leads onto the next section, with Bochum's incredible youth system continuing to churn out player after player. Gül, Görkem Saglam, Tim Krafft, Maxim Leitsch, Tom Baack, Pavlidis and Hayk Galstyan all played major parts in the club's pre-season preparations, which can only bode well for them and further involvement down the line.
As previously mentioned, Gül looks set to have the most involvement out of them all but Pavlidis and Saglam have not done their chances of playing a role next season any harm. The Greek has netted twice already and looks to be a real threat, while Saglam captained the side in their second-half against Brentford.
Krafft and Baack have been perhaps the surprise pair, and have got more game time than they would have bargained for. Nevertheless all the youngsters, Leitsch included, have shown that they can step into the first team and not have a negative impact. But will that change when it comes to competitive games against better opposition?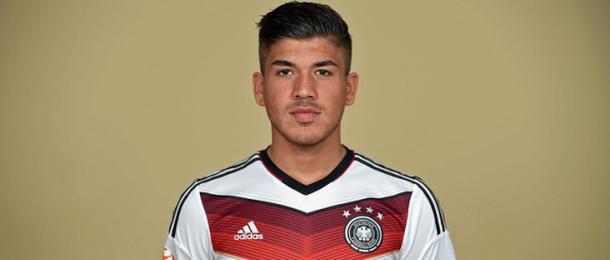 Will it be consistency at last for the Ruhrstadion outfit?
Consolidation may not be Verbeek's idea of success, but consistency in performance will surely be at the forefront of his mind. Had Bochum kept up the levels of play they showed during the first five weeks and from December into March, then they would have been a Bundesliga club; of that there is no doubt.
Going by the pre-season showings, it looks like Verbeek has moulded the new players into the team with speed and that there will be no significant dip in the team morale and shape that was on show last year. From a hopeful point of view, it seems that the level hasn't dropped. However, that could all change come kick off in August.
Bochum have very rarely performed to expectation, normally vastly over or under. That is the worry, that the team could slip back down the table and into a relegation battle. This shouldn't be the case, and it would be very surprising if it did. The team does, though, have the potential to topple anyone in the league and that can only be seen as a positive for the Ruhrstadion faithful heading into the 2016-17 campaign.