On Monday, 1. FC Kaiserslautern announced the arrival of Marlon Frey from Bayer Leverkusen.
The talented 20-year-old is heading for the Betzenberg on a one-year loan deal, in a bid to gain more first-team opportunities and minutes on the pitch.
Rising through the ranks
This will be the latest step in Frey's development, as the central midfielder continues to impress when given the chances.
He was snapped up by Leverkusen's youth academy aged 8 from Rather SV, where he has gone on to work his way up the various youth teams.
Frey was already playing against opposition two-to-three years older than him when he broke into the under-17 and under-19 ranks at the turn of the decade.
It was three years ago that he cemented his place within the latter's starting line-up, playing 30 games across the 2013-14 campaign.
The following term saw Frey return six goals and four assists from 25 A-Junioren Bundesliga West games, enough for Leverkusen to offer him a professional deal.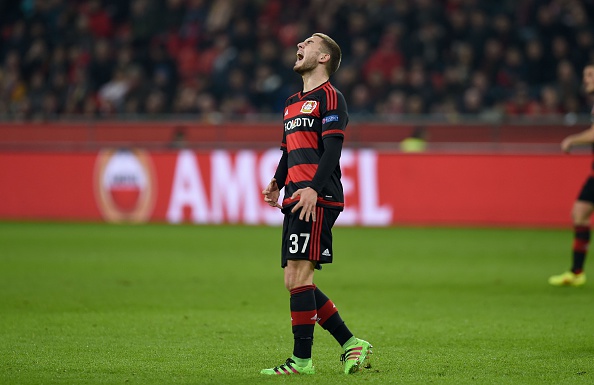 The step up, and what's to come
Since signing his contract, through until 2018, Frey managed to find a spot within the first-team squad.
He made 12 appearances for Roger Schmidt's side, a steady total given the talent that is packed into the heart of Leverkusen's midfield.
But now he has the chance to nail down a starting spot for the season and really show what he can do on the professional stage.
Given that Frey will return to the BayArena after the loan with just one year left on his deal, this could be a make or break move for the 20-year-old.
Kaiserslautern's sporting director, Uwe Stöver had this to say: "We are sure that Marlon can take the next step in his development with us."
He added, "We are excited that, in Marlon, we could attract a young and very talented player, who already has experience in the Bundesliga and Europa League."