In a bid to revive his stuttering progress, Ante Rebic has joined Eintracht Frankfurt on a season-long loan from Fiorentina.
The Croatian forward has struggled for game time recently, and this move will hopefully boost both his confidence and The Eagles' goalscoring ability.
Starting in Split
Since joining Fiorentina for over €4m from RNK Split, the striker has found it hard going in Europe's top leagues.
He scored in his first ever appearance - as a second half substitute against Dinamo Zagreb - for RNK as a 17-year-old.
That sparked immediate interest, and Rebic went on to score 15 goals and add five assists across the following 49 1. HNL games.
Flying to Florence
Fiorentina were the side who secured his services at the beginning of the 2013-14 season.
Minutes on the pitch were understandably limited but, in just 150 minutes of football, he had already scored twice for them; a promising start.
His first taste of German football followed in the coming campaign, as he was loaned out to RB Leipzig of the 2. Bundesliga.
He failed to find the back of the net in 11 games, and that continued into the previous term where he couldn't convert for Fiorentina or Hellas Verona.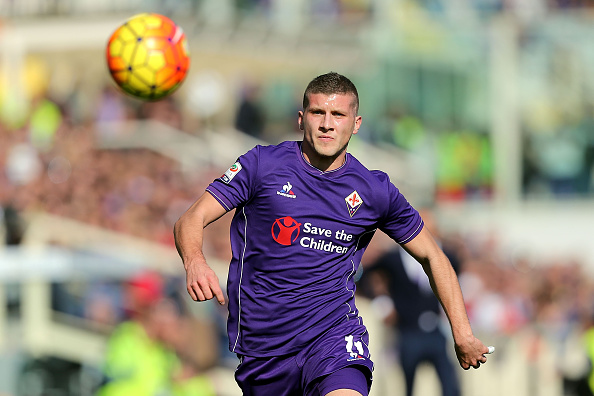 Time to get back on track
This is, therefore, a fresh start and a chance to engage fully in pre-season in an attempt to get his goalscoring form back to where it once was.
Sporting director, Bruno Hübner admitted the club were "pleased" to have secured Rebic under Niko Kovac's "recommendation".
Hübner says Kovac is "convinced" about Rebic's abilities to "aid us in attack" on either "the wing or up front".
Rebic himself also explained, "I know Niko Kovac very well. He called me into the Croatian under-21 team, and later the senior team."
Quotes via Eintracht Frankfurt