Yesterday it was announced that SK Sturm Graz, of the Austrian Bundesliga would be signing both Christian Schulz and Stefan Hierländer of Hannover 96 and RB Leipzig.
The transfers away from Germany come after what was a fairly mediocre season for both players, as they failed to really find their footing in the 2015-16 campaign.
Out with the old for Hannover
After finishing 18th in the Bundesliga and consequently being relegated into the 2. Bundesliga, it seems that Hannover head coach Daniel Stendel wants to approach the 2016-17 campaign with a blank canvas.
The loss of a player like Christian Schulz, which was on a free deal, could be seen to objectify this statement, as the player has been with the club since 2007 and is now at the ripe old age of 33.
Schulz speaks out
Schulz spoke about his transfer shortly after it was announced. In a short statement, he revealed his relief regarding the switch: "I'm glad everything worked out and that I'm a Sturm Graz player now."
He also confirmed that training is presently the priority, stating: "I want to quickly begin the training programme, and catch up to the team." One can only assume that this means Schulz isn't quite match fit yet, this would obviously directly affect his efficiency on the field. Still the emphasis on training does suggest it's to be worked on.
He ended the statement with a look to the future, with the reference to "achieving goals" with Sturm Graz.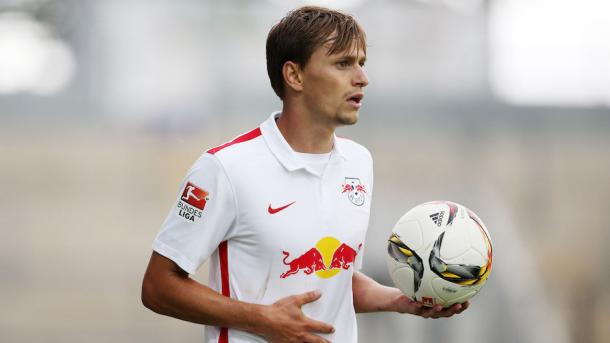 Hierländer not quite ready for the Bundesliga
For Stefan Hierländer, a move to the Austrian Bundesliga is largely for playtime. As he failed to make the cut over the other central players at Leipzig such as Stefan Ilsanker, Diego Demme and Rani Khedira during last season. The 25-year-old central midfielder goes to Sturm Graz on a free and also made a statement on the transfer.
Being Austrian himself, Hierländer projected his excitement about moving back to his home nation "I am very excited about the opportunity to be playing at a traditional club like Sturm Graz." He added a more personal touch in the reference to his roots, "As a Carinthian, I know the club and that some of the players are naturally very good."
A sense of perspective
Overall these are the right moves for both players. Unfortunately, both failed to make the cut at their respective clubs in Germany and therefore it was only right to seek playtime elsewhere. How both fair in Austria is yet to be seen, but the two signings offer a concoction of both future potential and experience that can only benefit a club like Sturm Graz in the long run.