It's been declared officially by Werder Bremen this evening that Finnish centre-back, Niklas Moisander would become the 2nd defensive player to arrive at the WeserStadion in just two days.
The successive defensive signings come after a leaky 2015/2016 campaign where the Green-Whites managed to concede a monumental 65 goals overall. On the official Werder Bremen website a statement has been made on the transfer.
Baumann delighted
It certainly seems that Moisander was an important player to bring in for the German side. Baumann states: "Niklas corresponds to the requirements, of which we were looking for." And puts an emphasis on Moisander' experience as "captain of the Finnish national team" and how he "brings all the prerequisites from the beginning a leader can."
Baumann finished his statement with a notion of the club's happiness: "We are delighted that he has chosen Werder."
Moisander didn't think twice
As always with signings, a short statement was also made by Moisander himself and it seems he is just as happy with the move, or even more so one could argue.
He begins: "I cannot describe how happy I am. Werder are a big club." And then goes onto express how he "hopes to soon be able to service the providers and make my contribution to the team."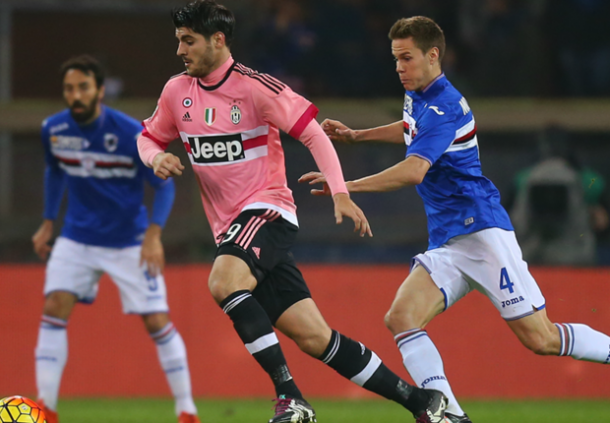 Moisander's statement ends there, and an emphasis is put on his fitness: "It's been issued that before the 30-year-old plays, he must complete a rehabilitation phase with Werder Bremen." Reference is made to a late injury he suffered at the end of the season in Italy, and that "he had to undergo surgery on his left ankle".
However, Werder are confident that he will be fit and revealed, "The Finn will travel to the training camp in Neuruppin with the team on Sunday."
No statement has been made yet by head coach Viktor Skrypnyk.
Defensive stability the emphasis for Werder Bremen
The signing of two centre backs in both Moisander and Fallou Diagne in under two days' highlight the need for defensive stability, which came blindingly apparent last season.
However, coming from Sampadoria with over 300 official matches for PEC Zwolle, AZ Alkmaar and Ajax, his experience will be crucial in patching up Werder Bremen's weak spots. A total of three league titles in the Netherlands exemplifies his success as a player, which will potentially push the Green-Whites towards a better finish than last season.