After Pep Guardiola announced that he would be departing Bayern Munich, the Bundesliga champions didn't hang around to appoint new coach, Carlo Ancelotti.
Addressing the German press for the first time, the Italian had praise for former coach, Guardiola, whilst insisting that he won't be changing the blueprint of the club.
"He [Guardiola] did an outstanding job in the last few years," said Ancelotti. "I'm not here to start a revolution. I want to continue his style.
"I love attacking football. We'll try to be strong in all competitions and win."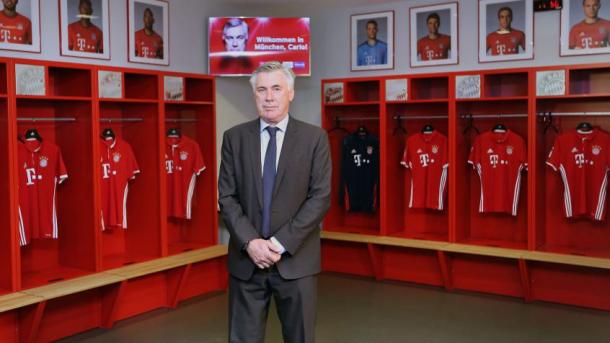 The 57-year-old opened his press conference, speaking a little bit of German, announcing how happy he is to be in Bavaria.
"I'm very happy and proud to be here. I'd like to thank Bayern for it," said Ancelotti. "I'm feeling very good because I'm at one of the best clubs in the world.
"FC Bayern have a great tradition, and I'd like to continue this."

- Carlo Ancelotti
Ancelotti stated his is "fired" up after a one year break, following his resignation at Real Madrid.
The Italian continued by saying he has "the desire to coach Bayern," and stated the style of play will depend on "the characteristics of the players. I have an idea of football, and it has to suit the players."
No pressure on the European stage
Ancelotti "doesn't feel the pressure" after managing some of Europe's elite clubs, which include AC Milan, Paris Saint-Germain and Chelsea.
"I love what I'm doing," continued the new manager. "Bayern have a great history in the Champions League too. We want to be competitive and win every competition."
New era starts now...
Although he has the determination to succeed at Bayern and win the illustrious Champions League, Ancelotti admitted that "it's not easy.
"It's not as if there's only one club wanting to achieve it."
Ancelotti took charge of training for the first time on Monday afternoon, and ended by saying it's a start of a new era.
"A new season begins today," he ended. "I hope for this club and for all the fans that it'll be a fantastic season."