It's been a tough summer for Borussia Dortmund, as they look to prepare for another season doing battle at the top of the Bundesliga with Bayern Munich.
Despite some promising new signings, their task has been made that much harder by the loss of three of their most important players. Mats Hummels has jumped ship to Bayern, Ilkay Gündogan has joined Pep Guardiola at Manchester City, whilst Henrikh Mkhitaryan has gone to their rivals Manchester United.
Now head coach Thomas Tuchel has had his say, as the club begins its pre-season preparations. And he is keen to look ahead to the future rather than dwell on the past.
Beaten by clubs "higher up the food chain"
Tuchel was keen to emphasise that is was a "fresh start" for the club, but admitted his disappointment at losing three of the club's stars. "We have lost three key men," he said. "They are three players of the highest level."
He also defended the club's attempts to keep all three at the club. "We did everything within our powers to hold on to them. The offers were pushing our boundaries. We have to acknowledge that there are clubs higher in the food chain."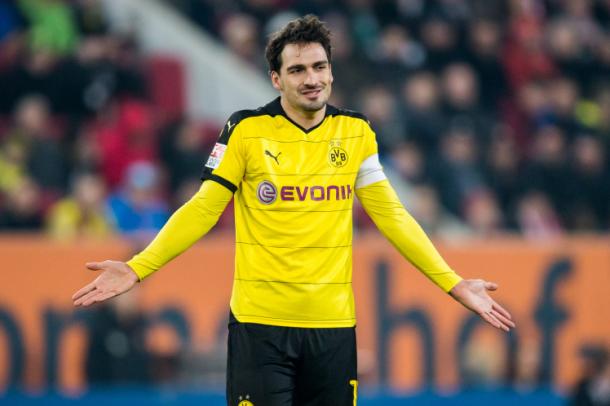 Dortmund fans are of course all too familiar with losing their best players. Before Hummels, Mario Götze and Robert Lewandowski both risked the wrath of the Yellow Wall by moving to Bayern.
But whilst the club could have stuck their feet in the ground and forced the players to stay, like with Lewandowski three years ago, it would only be delaying the inevitable. "The bad end would have come next year," Tuchel said, "losing all of them on a free."
A fresh start
Dortmund have brought in six new faces over the summer. They include Raphael Guerreiro, Emre Mor and Marc Bartra, who have all been involved in UEFA Euro 2016, whilst Sebastian Rode has taken the opposite path to Hummels in joining from Bayern.
"I am looking forward to working with our new signings," he confirmed, and despite admitting the club was taking "a risky path", he is confident about the road ahead for the club. "We have decided to go with talented youngsters. We are no longer thinking about what we had, but are focused on creating something new."
And perhaps in a subtle dig at those who have left, he added that they had signed players "who will give their heart and soul" for the club. "All our new players are fully committed to BVB. We want to develop a team the fans can identify with."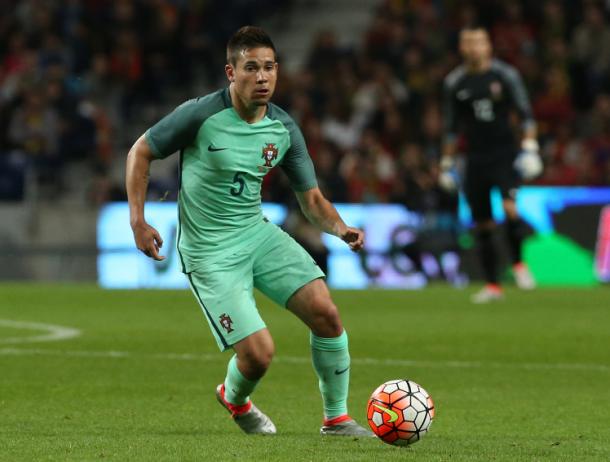 Aims for the season ahead
Despite the upheavals, Tuchel is determined to build on a season where the club achieved the second-best season in the Bundesliga in terms of points collected, despite still falling short of Guradiola's men in the title race.
"We want to challenge the big teams in the Champions League, fight for the Bundesliga title and win the DFB-Pokal," he said.
It might be a tough ask to challenge on all three fronts, but then again few expected them to achieve so much in what was Tuchel's first season at the club, and with Pierre-Emerick Aubameyang and Marco Reus looking set to stay, there's no betting against it.
There could yet be more new arrivals too. There are persistent reports in the German media that Dortmund could be about to sign VfL Wolfsburg and Germany forward André Schürrle, whilst there are even suggestions Götze could even return to the club he left three years ago.
Quotes via Four Four Two and ESPN FC