FC Ingolstadt 04's Director of Football, Thomas Linke, has extended his current deal with the Audi Sportpark side. The former Bayern Munich professional will now stay with the Bavarian club until 2018 at the earliest, after penning the new two year deal.
Linke has been with die Schanzer since November 2011, and has oversaw the dramatic rise of the club that is only twelve years old. After five successive years in the second division, under the guidance of Ralph Hasenhüttl, Ingolstadt secured a remarkable promotion into the Bundesliga and earned a respectable 11th place finish in their inaugural top division season.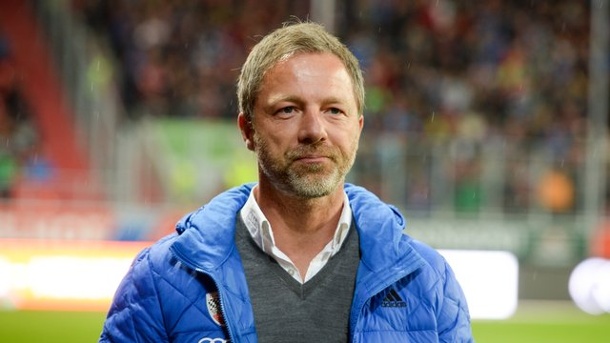 Looking forward to future challenges
The well traveled former professional spoke to the official club website, and expressed his pleasure to be able to extend his stay in Ingolstadt. "I am very comfortable with die Schanzer and look forward to the future challenges that we will need to tackle," he said.
After the departure of Hasenhüttl to RB Leipzig, the appointment of Markus Kauczinski and many new signings has signaled the dawn of a new era at the Audi Sportpark, and Linke was keen to continue the development of the young Bavarian club, detailing "Step by step, I want to play my part in FC Ingolstadt 04 establishing itself as a Bundesliga club." He finally added, "I am convinced that our development is far from over!"
Linke was not the only one to have his say and another key figure with die Schanzer, Harold Gärtner, also expressed the sentiments his counterpart had expressed. "Thomas Linke does an excellent job, and has played a key role in the success of the past years," Gärtner said, adding "We are very happy that, with Thomas, we've been able to extend at an early date and provide some job security."
Recently the Bavarian club have also extended the deal of trainer Michael Henke and Ingolstadt's Manager of Sport and Communication looked upon the recent deals as a key part of FC Ingolstadt 04's prosperity over recent seasons.
Gärtner told the club website, "The continuity of personnel in the team has provided us with an excellent position and made us strong over recent years. Within this relationship, Thomas Linke plays a key role."