Bayer Leverkusen kicked off their preseason today, with a 1-1 draw against Regionalliga West team, SC Verl.
Werkself came from a goal down to eventually draw the game in the last minute, a slightly disappointing score line for a match between two massively unevenly matched sides.
A game that reeked of pre-season
The game was far less exciting that the football Leverkusen were blessing us with in the closing stages of the Bundesliga season. The relaxed, unpressured environment seemed to act as a tranquiliser to Werkself, as they struggled to reach their full potential throughout; despite the talent they had in their squad, with first team quality dotted left, right and centre.
Leverkusen made a switch around in the second half, introducing new signing, Kevin Volland to the game as he made his first appearance in the black and red of Leverkusen since signing from Hoffenheim.
It wasn't a fair game to judge the striker, just like the rest of the team, as five minutes from time, Verl won a penalty which was calmly put away. Luckily, the Bundesliga side had their dignity half-saved through an equaliser, an own goal coming one minute from time.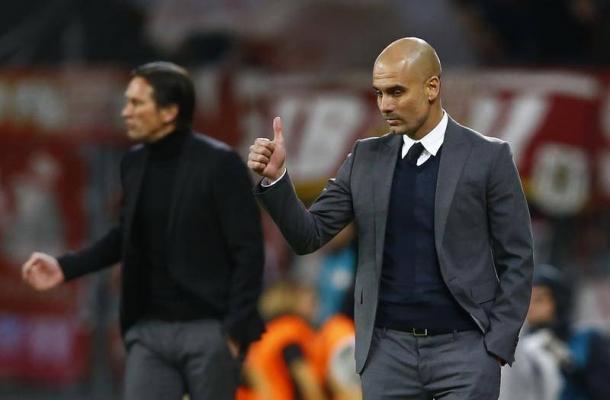 Potential for a Bundesliga showdown
It will be a challenging season for Leverkusen, the Bundesliga normally is if you're a team other than Borussia Dortmund and Bayern Munich. Munich and Dortmund smother the headlines and TV schedule year after year. While not taking anything away from their brilliance, this season may well be an indicator for the outsiders to close the gap, and banish the segregation evident in the league between the top two and the remaining sixteen clubs.
Leverkusen may well be that team, if they can restore their tremendous form from March to the end of the season. Borussia Dortmund are struggling to keep hold of players, which disappointingly seems to be an annual expectation when the transfer window opens. Bayern Munich will be transitioning from life without Pep Guardiola, as a new era of progression under Carlo Ancelotti is looming.
As mentioned, if any team are ready to pounce on any sign of a potential Bundesliga upset – everybody loves one – it would be Bayer Leverkusen.
Schmidt: the pioneer
Roger Schmidt has had a difficult time as Leverkusen manager, since taking reins in 2014, but the Kierspe born manager seems to have grown into the role of head coach at Leverkusen, as die Werkself are fast becoming the team lurking around the top two.
Schmidt's attractive, attacking natured football has clicked with Leverkusen, and the NRW based club are looking like a force to be reckoned with, IF their form from the back end of last season can be restored. That was the main issue with Werkself's slow start last season, their inconsistency cost them a possible top two finish, as a side depleted by injuries were screaming revival, which is just what they got in 2016.
Leverkusen will be featuring in the Champions League next season, but will not be somewhat unprepared as evident last year, when the extra games took its toll on the players.
Bayer have already recruited reinforcements to increase the chances for a successful campaign in and outside of the Bundesliga, signings all over the pitch, such as; Rambo Özcan, Kevin Volland and Julian Baumgartlinger.
Challenges to begin in the near future
Schmidt's side are likely to put their real chances into practice later this month, as they are scheduled to play a friendly against Portuguese third placed league finishers, FC Porto.
It will be an interesting season for all associated with the Bundesliga, as many changes have been made all over. Can someone steal the headlines from Bayern Munich and Borussia Dortmund? After four consecutive Bayern Munich table topping seasons, any neutral would hope so.