The defensive balance of Werder Bremen was in tatters following the departure of young, giant Jannik Vestergaard to Borussia Monchengladbach.
The 23-year-old Dane had one of the best seasons of his career last season as he made 33 appearances at centre-back for Viktor Skrypnyk's side, which finished 13th in the Bundesliga, just three points adrift of tenth placed Hamburg. Papy Djilobodji was arguably Bremen's best player of the campaign, despite making just 14 appearances since joining from Chelsea.
The duo's impressive displays were a reason why Bremen didn't concede more than two goals in a game after Djilobodji's arrival, barring their 5-0 routing by Bayern Munich at Allianz Arena.
The towering pair, better than anyone in the league in the air, won around five aerial duels every game and suceeded in making more than three interceptions per game. Djilobodji popped up with a late winner against the floundering Eintracht Frankfurt to save Bremen from relegation during the last game of the season.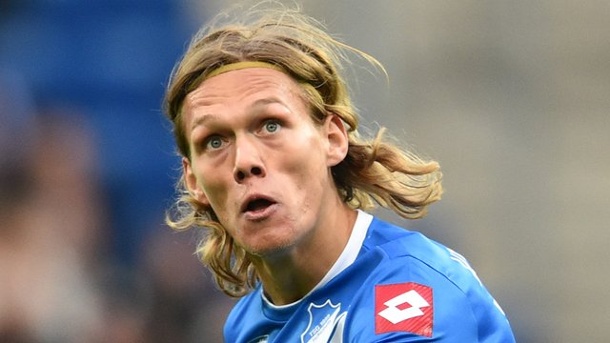 Now that Djilobodji has gone back to his parent club Chelsea and Vestergaard has sealed a move to greener pastures in Gladbach. After being on the radar of Tottenham Hotspur, Werder Bremen have made their move to bring in a defensive rock already. And Skrypnyk has opted for Sampdoria defender Niklas Moisander.
Failures at Sampdoria
Moisander, currently 30, has previously plied his trade with Dutch giants Ajax, where the Fin had established an impressive pairing with young Joel Veltman. The Finnish Player of the Year in 2012 and 2013 joined Sampdoria last season but the stint in Italy didn't pan out as the Finland skipper would have expected it to.
A disappointing spell at Stadio Luigi Ferraris in a three-at-the-back formation alongside the likes of Andrea Ranocchia and Mattia Cassani saw Moisander come up with performances below his usual standard.
He won only 22 tackles throughout the season, earning one red card, as compared to 58 in the Eredivisie in the 2014-15 campaign.
Skyrnyk deploys a 4-2-3-1 formation, which is similar in structure to the one that Frank de Boer used during his tenure at the Amsterdam ArenA. Moisander clearly could fit into the three at the back formation, which involved the center halves building play from the back.
Building from the back isn't something Moisander is adept in but having more numbers at the back makes the job more comfortable. He's more of that laid-back position-minded player, who can act as a leader at the back as well.
Alongside Joel Veltman, who is more of a ball-playing, composed-on-the-ball defender, Moisander found a defensive partner who could perform the job that he was forced into doing at Sampdoria. Veltman is a player who can play at right-back and has even been used as a wing-back by Danny Blind for the Dutch national side recently and has shown that he is good on the ball and is decent going forward as well.
What kind of a player is Moisander?
Moisander is a defender who excels in a withdrawn role alongside a partner who can play, and Werder Bremen's acquisition of Fallou Diagne from French club Stade Rennes is a clever piece of business in that sense.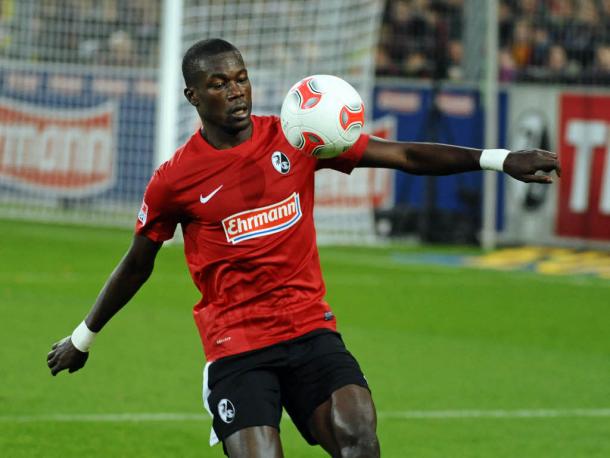 A defender who can play right-back as well, Diagne is just the kind of defender who Moisander can thrive with. The 26-year-old, who has made a move to Weserstadion for a fee in the region of € 1.5 million and is a much needed replacement for the departed pair of Vestergaard and Djilobodji.
30-year-old Moisander could also be used as a withdrawn defensive midfielder, who can shield the back four by sitting in front of it or alongside it.
A prominent weakness in his play is lack of pace, which is why the withdrawn role or that of a last defender or a sweeper suits him. Pacy forwards can zoom past him as if he isn't there and with Moisander not getting any younger, this inability to sure to grow.
The Bundesliga is known for being a league in which games are played at more pace than in the Serie A, if not more than the Premier League. The presence of players with pace would threaten Moisander and Bremen, who have used the three-at-the-back four times last season would have to do it more often.
Playing either a 4-2-3-1 with Moisander in the defensive midfield or a 3-5-2 with Moisander as a centre-half would be a wise move for the Finnish's betterment at the club.
And judging by the business that has been done after the departures of Vestergaard and Djilobodji, Moisander could be just what Bremen are in need of.