1. FC Heidenheim are the odd one out of the three sides promoted from the 3. Liga up to the 2. Bundesliga at the end of the 2013-14 campaign.
Both SV Darmstadt 98 (2014-15) and RB Leipzig (2015-16) achieved promotion to the Bundesliga, but Heidenheim remain tucked in the second tier.
However, the Voith-Arena outfit have built very solid foundations to work their way up from and could well be a dark horse to snatch a promotion place this term.
Another solid season
It was another mixed but solid campaign for Frank Schmidt's men, who finished 11th at the end of the 2015-16 season. That could be viewed as a failure in comparison to their 8th place finish a year previous, but they were in the promotion hunt - or hanging on to the coat-tails of it - for much longer this time around.
The mid-season slump came and went with the harshness of the previous term and Schmidt's side did look good to take advantage of any possible slip ups from the teams above them; come Matchday 29, Heidenheim were sitting pretty in sixth and on course to achieve their best ever finish in the second tier of German football.
However, they were beginning to crawl towards the end of the season at that stage. Just two wins in their final nine games saw them slump down the table, even though they missed out on that coveted sixth place by just four points. Had they maintained any sort of form, they would surely have claimed fourth ahead of stuttering Pauli and Bochum.
It does, though, all have to be put in perspective. Heidenheim, as they are now, were founded in just 2007 and they deserve immense credit for driving up through the divisions with such speed and adapting with similar ease. There are all the signs that they can establish themselves as a top half team and, maybe, push on to bigger and better things.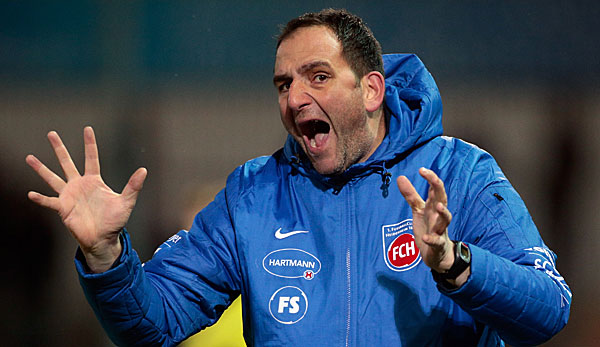 Can they push on to the next level?
Given Heidenheim's spirit, consistency and defensive organisation, there will always be a case to say that they can shake the shackles of mid-table and move on to bigger, better things. The base that is needed to build on is firmly in place and they are very rarely ever beaten badly, so there are all the makings of a team that can hit the next level.
But it is perhaps this consistency that holds Heidenheim back, in a way. They are neither brilliant in attack or defence, even if they keep it tight at the back. After narrowly missing out on sixth place, they ended 11th. Perhaps unfair, but it does show that they still have a way to go before they can topple the bigger names in German football.
It seems that the attacking element is the one majorly lacking, as it is the side of their game that gives them the most trouble. However, after losing Florian Niederlechner and Robert Leipertz it is understandable that they haven't been able to build around their captain and undoubted star man, Schnatterer.
They will be hoping that their summer signings, as well as Bard Finne, Dominik Widemann and Ben Halloran can push on this season and continue the form they have shown in pre-season. Arguably, this could prove to be one of the best competitive 2. Bundesliga seasons in recent memory; a goalscorer could push Heidenheim into the mix come May.
Bolstering midfield and attack
In order to freshen up their front-line, Heidenheim have brought in three new faces to lead the line. Denis Thomalla impressed during his loan spell from Lech Poznan and has joined for a small fee. The second arrival for the forward department is Tim Kleindienst, who is aiming to get regular game time at the Voith Arena. Last, but not least, is John Verhoek. The experienced Dutch forward can help guide the two young-guns through the long campaign.
Even though he's a loanee, it looks like Kleindienst and Thomalla will form the tall-and-small partnership. The former is not only hoping for game time, but also the chance to show what he has to do on the 2. Bundesliga stage. Thomalla should be a great foil for him to work with, and Kleindienst's potential should shine through as a result. As for Thomalla, four goals and two assists represented what he can do when given the chance.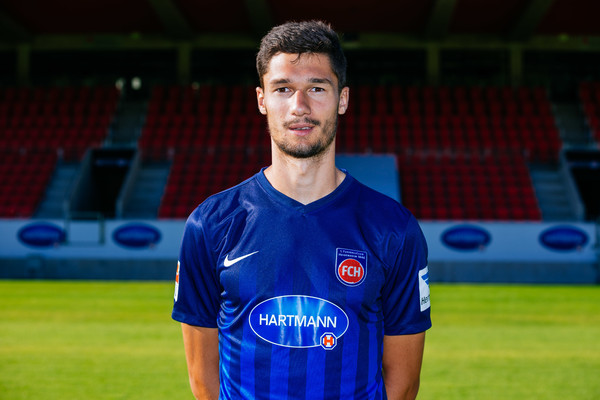 The other notable permanent arrivals come in the form of Oliver Schnitzler and Martin Rasner. The former has yet to realise his potential after winning the 2014 UEFA European under-19 Championship, having played a back up role with VfR Aalen after leaving Bayer Leverkusen. He is, however, likely to be back-up once more.
Rasner looks to be a very promising signing, and has experience at various levels in the Austrian national youth ranks. A central midfielder, signed from SV Grödig, he provides a youthful exuberance in an otherwise aging middle of the park line-up. He is also very versatile, which should see him get plenty of game time under Schmidt.
Perhaps the man that could be their most inspired arrival is that of David Atanga. The Ghanaian winger is just 19 but made a handful of appearances for the Red Bull Salzburg first-team last year, before going on to score 10 goals in the FC Liefering set-up. He has seemingly made a big impression in pre-season, and could offer up something different down the right hand side.
Leon Jankowski and Robin Becker also joined on loan deals, although they are likely to see little first-team action over of the course of the 2016-17 campaign.
Zimmermann and Leipertz headline departures
With all the incoming players, Heidenheim have let very few players exit the club. However, they did lose two of their most important figures. Robert Leipertz has made the switch to Schalke 04, and supsquently FC Ingolstadt 04, while Jan Zimmermann has joined 1860 Munich; the latter has come as a slight surprise.
The goalkeeper has enjoyed a superb spell with Heidenheim and was the undisputed number one, as well as being one of the best goalkeepers in the league. While the Munich move doesn't change the last statement, it does raise eyebrows as to why he made the switch. Perhaps 1860 have big plans under Kosta Runjaic? Who knows.
It is no great shock to see Leipertz leaving, though, as he arguably outshone even Marc Schatterer last term. He deserves the chance to cut it at the top level and, even if the financial reward was small, no-one can begrudge his decision to try his hand in the Bundesliga; it will be interesting to see if Schmidt can replace him effectively.
Tim Göhlert, a legend at Heidenheim, departed after 13 years to play at a lower level to maintain his career prospects outside of football. Smail Morabit was another familar face to depart, and he is yet to find a new club. Julius Reinhardt, on the other hand, has left to rejoin Chemnitzer FC after a six-season stint away from his former side.
Maurizio Scioscia and Sven Ullrich - two players who have rarely featured since stepping up into the second tier - have also moved to pastures new.
All in all, it has been a promising window for Heidenheim fans, despite the two big names to depart. The summer signings should rejuvenate a front-line that looked tired and cumbersome, at times, last season. The pre-season friendlies most definitely suggest that is the case, especially with the talent already at the club. Another centre-back is needed after Göhlert's departure, although it would be most likely be back-up option rather than one to disrupt the Wittek-Kraus partnership.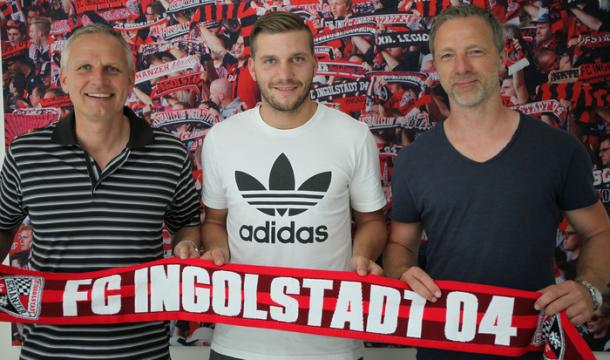 Heidenheim storm through pre-season, but stutter at the end
Heidenheim began pre-season in remarkable fashion, winning their first three games with an aggregate of 41-0. Bard Finne and Dominik Widemann shone, scoring seven and eight goals respectively. More victories followed against TSV Essingen and TSV Erbach, in what was proving to be a confidence-boosting set of fixtures.
Finne was on the scoresheet again against FC Rostov, as another impressive win was secured. However, against FK Mlada Boleslav and Basaksehir FK, the team fell to their first defeats right at the end of their set of games. Despite the losses, Schmidt will still be happy with the overall showing from his side.
1. FC Heidenheim 14-0 Auswahl des westlichen Landkreises: Finne (9', 26'), Verhoek (15'), Beermann (33'), Atanga (44'), Gnaase (52'), Kleindienst (53', 84'), Skarke (65', 89'), Thomalla (74', 85'), Titsch-Rivero (80'), Halloran (88').
1. FC Heidenheim 11-0 SV Neresheim: Widemann (4', 10', 17', 32', 34'), Skarke (26'), Hajtic (36'), Finne (60', 88'), Schnatterer (63' PEN), Gnaase (89').
1. FC Heidenheim 16-0 SV Weidenstetten: Widemann (18', 24', 39'), Verhoek (20', 34', 41'), Beermann (33', 57'), Rasner (35', 58'), Halloran (37'), Skarke (43'), Finne (68', 78', 80'), Kleindienst (74').
1. FC Heidenheim 2-1 TSV Essingen: Beermann (18'), Kleindienst (58').
1. FC Heidenheim 8-0 TSV Erbach: Verhoek (13', 33'), Feick (29'), Own Goal (58'), Titsch-Rivero (71'), Kraus (82', 85'), Widemann (89').
1. FC Heidenheim 1-0 FC Rostov: Finne (48').
1. FC Heidenheim 1-3 FK Mlada Boleslav: Halloran (81').
1. FC Heidenheim 0-1 Istanbul Basaksehir: Batdal (2').
All eyes on Schnatterer
There is little Marc Schnatterer hasn't done since arriving at the Voith-Arena, and has cemented himself as one of Heidenheim's greatest ever players - for now and in the future - as well as being one of the most consistent players in Germany's lower leagues. The captain and left-winger has been with the club since 2008, and signed an incredible six-year deal in 2014 to keep him there until 2020. It's no wonder, though, as he is their go-to guy and the man who makes things happen.
Aside from their skipper, it looks like Kevin Kraus will continue on in the same vain as he has done since joining the side. His defensive capabilities are key to Heidenheim's success, as well as his relationship with Matthias Wittek at the heart of their defence. Bard Finne and Dominik Widemann, going on their pre-season form, look set to have storming seasons and the centre of midfield in their staunch 4-4-2 will, as always, play an important role.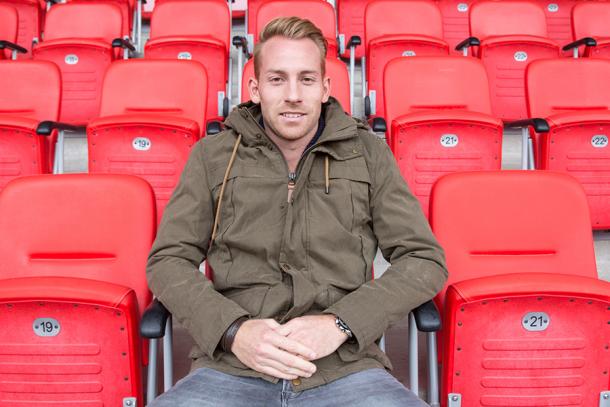 Schmidt similarly important to any success
While it is normally the players that take the plaudits, one man in particular deserves more than most. Frank Schmidt is entering his ninth season in charge at Heidenheim, having taken over in 2007 and has since taken them up the divisions to where they are now. To take over as a mid-30s manager and propel them - and be allowed to stick with the side as he has - is nothing short of incredible given the madness and money that has engulfed today's game.
A man who sticks by his principles a his tried, trusted and done to death 4-4-2 line-up, Schmidt isn't a man to bend for the opposition. A man motivator in his own way and a shrewd business when paired with Holger Sanwald, the pair make for a superb head coach and sporting director partnership. Their vision is what is helping Heidenheim push onto the next level and secure another safe season in the second tier.