In what has been a tough window for the VfL Bochum faithful, Tuesday brought some good news to the Vonovia-Ruhrstadion.
Felix Bastians, born and bred in Bochum, has opted to extend his contract until 2020 with the 2. Bundesliga outfit. His original deal was set to run out in 2017.
The 28-year-old has become a fan favourite since returning, and this will certainly bring a smile to their faces as well as his.
Delighted with the deal
Having already lost Simon Terodde, Onur Bulut, Marco Terrazzino and Andreas Luthe, amongst others, it was important to tie down one of their other key players.
Bastians was in the Bochum youth ranks early in his career, before eventually switching to Borussia Dortmund, various English clubs and BSC Young Boys.
Felix Bastians, "With my signature I have made a decision for my home, the family and VfL."
He then returned to Germany and impressed while with SC Freiburg, which prompted Hertha BSC to snap him up.
That was short-lived, however, and Bastians was loaned out to Bochum for the 2013-14 season.
Even though he had an injury-plagued year, they opted to sign him up the following January as a free agent.
Since he was eligible to play for the club, he has missed just three league games and has become an important part of their exciting plans.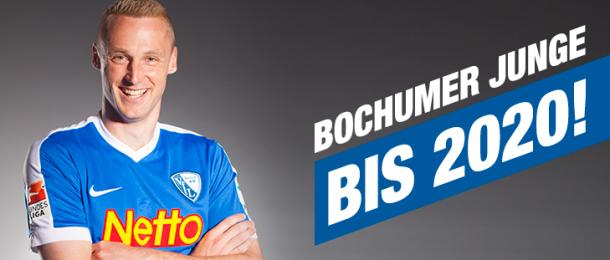 Hochstätter and Bastians have their say
Christian Hochstätter, speaking to the club website, couldn't hide his delight "that one of our leading players will continue to be committed to his hometown and VfL".
He added, "This season we have the youngest team in the 2. Bundesliga, which has great development potential.
"So it's good if such an experienced player like Felix Bastians is the signal to want to go ahead and take responsibility."
Bastians had this to say himself, "With my signature I have made a decision for my home, the family and VfL."