Whilst the focus in the 2. Bundesliga will be on VfB Stuttgart this season following their relegation from the Bundesliga, neither they nor fellow Absteiger Hannover 96 are the only big guns in the division.
1. FC Kaiserslautern are about to embark on a fifth consecutive campaign out of the top flight, with the chances of the four-time German champions returning to the promised land looking as remote as ever.
After finishing in the bottom half of the table last year, there's been plenty of changes – a new chairman, a new manager and a host of new players. Here we look at whether it could be their season, or whether they'll have to bide their time a little longer.
A season to forget
Last season was one of the most forgettable in Kaiserslautern's recent history. After finished third, fourth and fourth again in the 2. Bundesliga since the relegation from the top flight in 2012, they finished a lowly tenth and never looked like challenging to regain the Bundesliga place they think is rightfully theirs.
Kosta Runjaic, who took them to the consecutive fourth-placed finishes, left the club after a 3-0 defeat to 1. FC Nürnberg in late September left them twelfth in the table.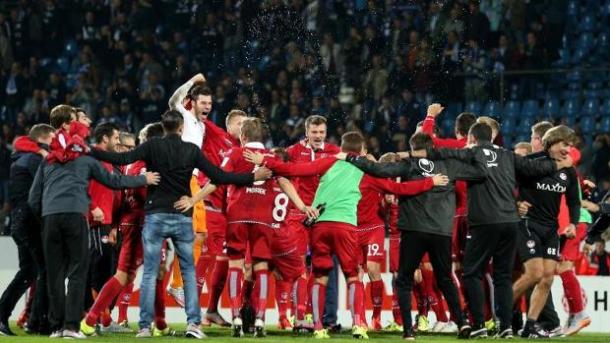 He was replaced by Konrad Fünfstück, who quickly ruffled feathers by replacing Chris Löwe as captain with Daniel Halfar. Wins over then-leaders VfL Bochum and Fortuna Düsseldorf were a good start, but it rarely got any better, with a run of five consecutive defeats in March.
A run of four wins in the final six games after that was not enough to save Fünfstück's job at the end of the season, which ended with a 5-2 reverse against FC St. Pauli on the final day.
Simon, who describes last season as a "disaster", believes that Fünfstück was out of his depth. "There was a lot of excitment about his appointment based on his work with the youth sectors at FCK, however he seems way over his head at senior level. Under him it seemed FCK were not even attempting to play any sort of good football, instead relying on long balls and overly defensive football, and some of his strange team selections didn't help his case either."
A fresh start?
Having missed out on Alois Schwartz to 1. FC Nürnberg and Rüdiger Rehm to Arminia Bielefeld, the new man in charge is Tayfun Korkut, in his second major job following his previous stint as Hannover head coach.
He took over there from Mirko Slomka for the second half of the 2013-14 season, keeping them clear of danger, but he was sacked in April 2015 with the club in freefall and without a league win since December.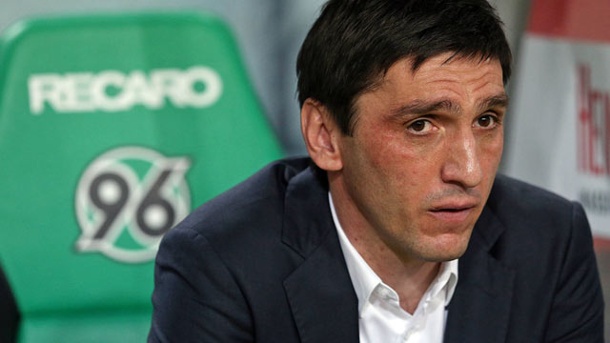 There has also been a change in the boardroom, with Nikolai Riesenkampff taking charge of the supervisory board, and former Germany international Stefan Kuntz, who has overseen the club's recent decline, replaced as CEO by Michael Klatt.
Klatt has had to contend with the financial issues caused by the previous regime, with the four years of confinement in the 2. Bundesliga and unjustifed overspending haven taken their toll, with declining gate sales and loss of sponsorship deals hitting revenue.
In recent weeks however fresh deals have been made. Former club chairman Dieter Buchholz, whose company BFD has given the club fresh investment, has even admitted that a lack of trust in the Kuntz regime was to blame to his company withholding its support before now.
Simon believes that change at the top is "one of the most important moments in the recent history at FCK", and it's clear the most of the club's fans believed that change was more than neccsary.
Klatt intends to pump the fresh cash into the first team, having had to slash the budget when he took over, confirming that the budget for Korkut was set to rise to €8.5 million. However the financial situation has left the 42-year-old with a big task in order to make the club as competitive as possible.
"When you don't have the greatest financial opportunities, it is important that you develop imagination – who could fit [the team] and who you would have a chance with" he explains. He also speaks of achieving the "right balance to move forward with firm steps."
Out with the old, in with the new
In terms of the playing squad, the summer has seen the sort of exodus that Kaiserslautern fans must be getting used to. Promising right-back Jean Zimmer has left for Stuttgart, whilst keeper Marius Müller has signed for Bundesliga new boys RB Leipzig.
Former captain Löwe has gone to England to join Huddersfield Town, whilst another long-serving player in Markus Karl has joined SV Sandhausen. They have also lost Ruben Jenssen and André Fomitschow, and will miss the extra attaching option that was provided by loan signing Antonio Čolak in the second half of last season.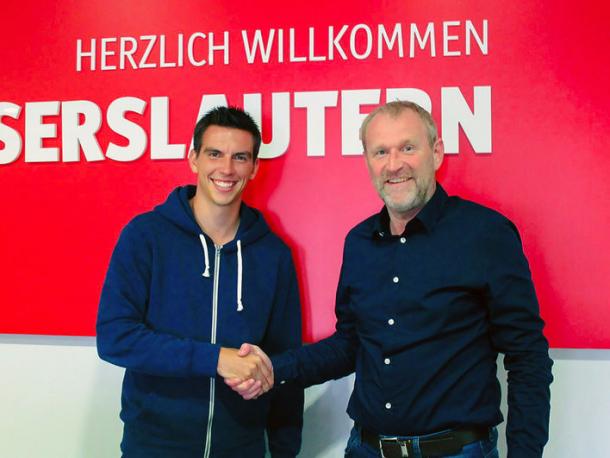 Whilst the club has failed to achieve the "big jackpot" by bringing Miroslav Klose back to the club, their most high-profile signing is Christoph Moritz, who is looking to kick start his career in the second tier after an injury-hit spell at 1. FSV Mainz. They have also brought Bayer Leverkusen prospect Marlon Frey in on loan, hoping he will improve their midfield.
Naser Aliji, a member of Basel's Swiss Super League winning squad last season, could prove a shrewd move as they look for defensive reinforcements, whilst goalkeeper André Weis also joins having been relegated with FSV Frankfurt last season.
They have also recruited three players from the 3. Liga. Former FC Schalke 04 and Borussia Dortmund youth player Max Dittgen arrives from Großaspach, and Phillipp Mwene has transferred from VfB Stuttgart II.
An Englishman abroad
In addition, Mancunian striker Osayamen Osawe joins from Hallescher FC, whom he scored ten goals for last season. Osawe, who was born in Nigeria, has taken an unconventional career path, dropping down from the youth teams of Manchester City and Blackburn Rovers into English non-league football before signing for Halle.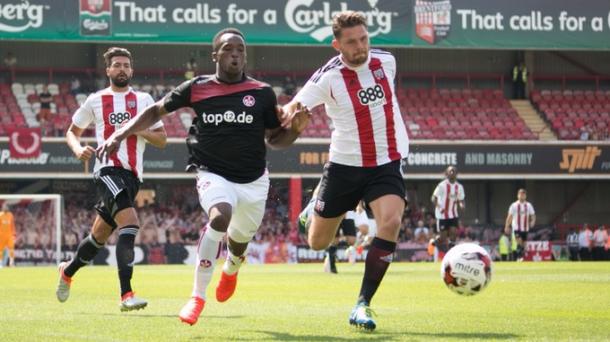 He admits he had nerves about taking the decision to come to Germany, "but once I came over everything was good and I hit the ground running," he says. His own personal goal for the season is just to break into the starting line-up.
He intends to "work hard in training, prove to the trainer that he can pick me for the team," he continues. "If not I can come off the bench a show what I can do, work for the team and help the team in some way or another."
And if a 20-yard strike in his debut at the 'Betze' against FC Metz is anything to go by, he should win over the fans pretty quickly.
Existing squad has to step up to the plate
The new signings could prove to be the 'imagination' Korkut speaks of, but much will also depend on those still at the club, particularly as many under-performed last season.
Halfar will be an important figure, with his five assists last season not better by anyone still at the club. They will also expect more than just the seven goals scored by striker Kacper Przybyłko last season, three of which were in the first five games, although that's if he isn't usurped in the pecking order by the newcomers.
At the back they will need the central defensive pairing of Stipe Vucur and Patrick Ziegler to step up to improve the club's defensive record, with 47 goals conceded last season.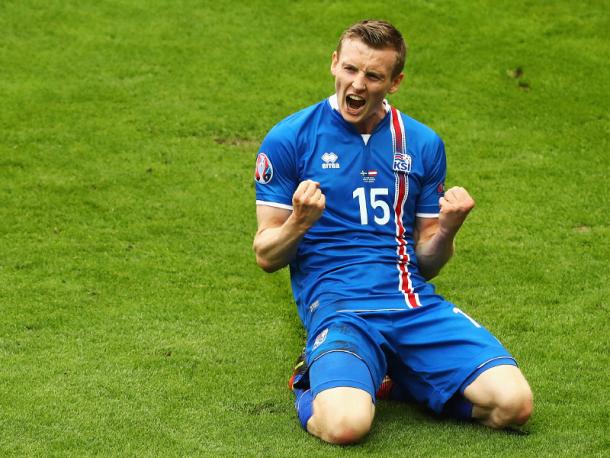 They also have Jón Dadi Bödvarsson, a member of the Iceland squad that surprised many at the Euros, scoring against Austria with an assist against England.
He started every game for Kaiserslautern last year after joining in January, but only contributed two goals and three assists. They will hope that his summer experience have helped him to develop as a player, however reports reports are suggesting he may in fact be on the way out, to join Queen's Park Rangers.
Time to win back the fans
Given the upheaval at the club, and the limited resources that have been on offer, there seems to be a sense of realism of what the club can achieve this season.
The team hasn't exactly set the world alight in pre-season. There have been victories against lower league sides TuS Mechtersheim, TSG Pfeddersheim and FK Pirmasens, as well as Czech First League club 1. FK Pribram, who they beat 3-0, with two goals from Osawe.
Games against Swiss sides FC Luzern and FC St. Gallen were both lost, 1-0 and 2-0 respectively, although they would have been reasonably happy with a 1-1 draw against Brentford. However Korkut was delighted with almost 1,000 fans following them to West London, and spoke of them "embracing" the team.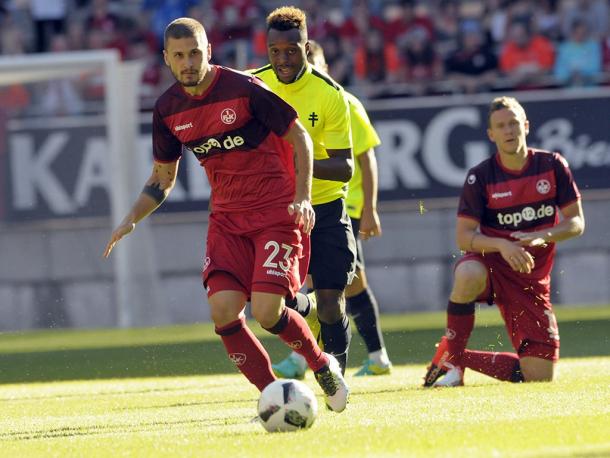 It's a massive task awaiting him, but with an opening match at home to his former club Hannover on the horizon, he is clear what his number one priority is. "The first goal is to inspire our home fans again," he says.
And to add to their confidence, their final warm-up game was against Ligue 1 club Metz, which finished 1-1 thanks to the aforementioned goal from Obawe.
The fan's view
Simon believes that Korkut can re-energise the team, and will help the team to develop as the club looks to rebuild. "He seems a good manager who has a good tactical set up to his team," he says, adding that is "especially important for FCK as that's something they seemed to lack last season."
Despite the loss of several key players, he thinks that the squad is stronger this time round, with Jenssen, who's moved to FC Groningen the Netherlands, the only truly big miss from last season's team. As well as the younger players that have come in, he thinks that Moritz and Weis will "add some much needed experience to the team in a couple of key areas on the park, which was something FCK were lacking last season."
He still thinks that they need another full back and some more attacking players, including a striker, especially if they do let Bödvarsson go to England.
Simon admits that promotion is a "long term objective" for the time being, as those in charge stablise the club's financial situation. As for the new season: "My expectations for the upcoming season on the pitch would be FCK to finish in the top half of the table and hopefully play some good football on their way to doing so - any higher in the table would just be gravy."
He has more faith in both Korkut and new sporting director Uwe Stöver to take the club forward than with the predecessors. And he also hopes the work being put in by the new board to reconnect with the fans will also reap benifits. He would like "more fans will come will come to watch FCK games and support the club in a time when it needs its fans more than ever."
Promising signs ahead, but hard work ahead
The fact this probably will not be a promotion season. Whilst there's signs of promise in some of the new signings, the team has some catching up to do after falling behind in the last twelve months, and promotion will be that much harder with two more giants, most notably Stuttgart but Hannover too, joining the league.
Korkut might not have a strong track record to fall back on, and if the mediocrity of last season is continued he'd do well to last the season in charge. However he seems to have a clear sense of what it is he needs to do, and with a new board in place he has the tools in place to, if nothing else, get the fans back on side.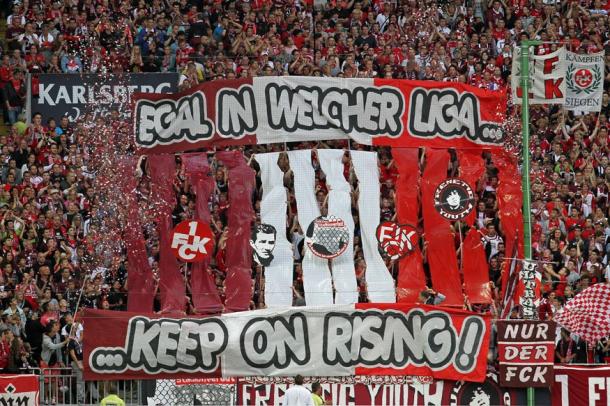 How long the masses would be able to tolerate zweite Liga football though is questionable. It will be very hard to break into the top three this season, even if it is not an impossible job. Anywhere near the top six would proably make for a satisifactory season.
Quotes via Kicker, ITV and sport.de. You can find Simon on Twitter - @simondopp.