This time last season, Stuttgart were preparing for another year in the Bundesliga after 41 consecutive years of playing in the top tier of German football. However, things did not go to plan and now, die Roten are preparing for the upcoming 2. Bundesliga season, following their devastating relegation last campaign.
With the recurring issue of their star players slipping out of their possession, Stuttgart will undergo a huge rebuild of both form and team ahead of what will be a critical season in the 2. Bundesliga as they push for promotion back to where they belong.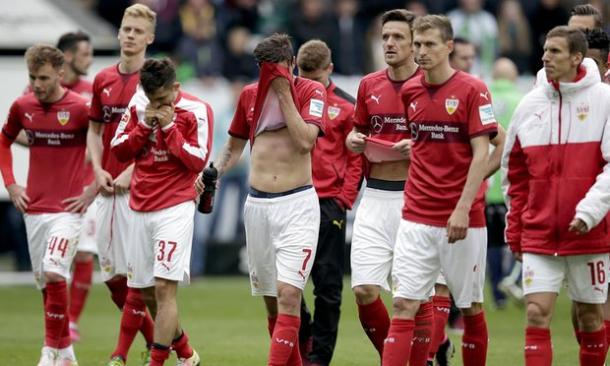 A season to forget for VfB Stuttgart
As mentioned, last season was nothing short of a disaster for Stuttgart, as the five time German champions were relegated. The last time Stuttgart were relegated was in 1975, in contrast to the fact the last time they were crowned Bundesliga winners was in 2007. It was a huge tragedy for a club of Stuttgart's stature to be demoted to the second division in Germany.
The relegation fears were evident as early as the opening month of last season, as Jurgen Kramny's side failed to collect any points from their first five games.
Their first win came on match day six, prior to that they had conceded a concerning 13 goals in five games. However, positivity was regained in the winter months, as Stuttgart went eight games undefeated between December and February, in which they recorded five consecutive wins and three draws.
The hopeful spirit was sadly abolished soon after, as Stuttgart failed to win in nine games, concluding with the confirmation of their relegation on the final day as they were defeated 3-1 by Wolfsburg.
Following their relegation, Jurgen Kramny was demoted as head coach, and the club's president, Bernd Wahler confirmed his resignation after their 'incomprehensible' season, ending in relegation.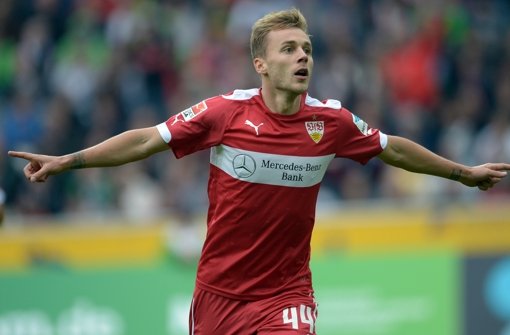 Dissapointment of club's decline must fuel their promotion
It would be a disappointment for Stuttgart to even aim for anything less than promotion back to the Bundesliga this season. It's of course easier said than done, as the quality of the 2. Bundesliga has risen with the rising quality of clubs in the Bundesliga, but it's fact that a club with the history of Stuttgart should not be represented in the second division.
As stated, the last time they were relegated was 41 years ago in 1975, they were promoted two seasons later. Die Schwaben will hoping to cut this time, and return to the Bundesliga by next season to re-establish the status of the club as one of Germany's biggest and most historically successful football clubs.
Like many clubs, Stuttgart have played victim to the rising economy of the German game, back when they were regarded as the team to beat in Germany, Stuttgart were the commonly referred to as the only team in their south west area. Time has changed this, as has money as the money generated by football in south west Germany has been shared around, fuelling the rise of rival club, TSG Hoffenheim, for example.
Their relegation has been a huge stumble in terms of the club's progress in the Bundesliga despite the increased competition over the years. Hoffenheim closing the gap, and now overtaking Stuttgart has accentuated this.
Stuttgart, like all other past winners of the Bundesliga – excluding Bayern Munich – have failed to regain their championship winning form on a consecutive level, did their success effect their mentality, or did it inspire those around them to overtake?
The main factor that in some aspects epitomises the modern day nature of German football is their inability to keep hold of star players due to restricted finances. The same is evident this season, as the departure of the spine of their team on and off the pitch has generated the need for a rebuild.
Irrespective of their current problems, it would be extremely unexpected for Stuttgart not to be crowned 2. Bundesliga champions next summer.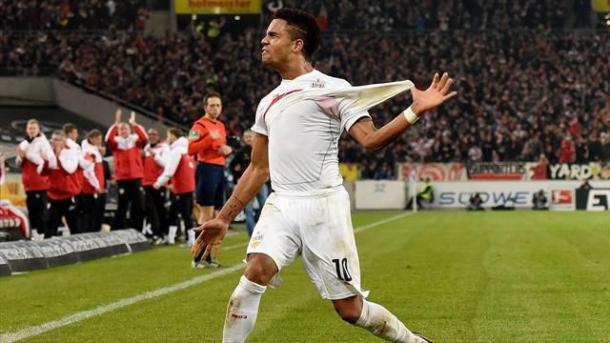 Stuttgart wave goodbye to mass departure of players
Stuttgart have been stripped bare this transfer window, losing a significant number of players, and most alarmingly, the majority of the clubs most favourable talents.
Firstly, after a transfer was agreed in June, Stuttgart agreed to the departure of top scorer Daniel Didavi. The German midfielder left the club officially as the transfer window as a free transfer to Wolfsburg. While losing Didavi - a leader and an integral part of Stuttgart's midfield for many years – was difficult, things did not get any easier for Stuttgart following their relegation, as three players left in favour of Bundesliga football.
Aggressive and direct winger, Filip Kostic made a move to Hamburger SV earlier this month for a transfer fee reported to be around the £12m mark. Another valuable figure lost in attack was the exciting prospect of 20-year-old Timo Werner who agreed a deal to join Bundesliga newcomers, RB Leipzig for £8.5m.
Elsewhere in midfield, central midfield duo Serey Die and Lukas Rupp were evidently not attracted to 2. Bundesliga football, as the pair departed for top tier football in their respective leagues. Serey Die returned to his home club, FC Basel, while Rupp opted to return to the Bundesliga, signing for Stuttgart's neighbours, Hoffenheim.
Arguably the biggest loss of them all was the confirmed departure of Antonio Rüdiger. The budding 23-year-old centre back massively impressed during his loan season at Italian club, Roma. As a result of his success, he earned himself a call up for die nationalmannschaft at the European Championships but was unfortunately injured early on in training.
Losing a prospect as exciting as Rüdiger will be tough for Stuttgart, especially as he departed for just £8m, however, it was perhaps not surprising following his take-off in Italy, paired with Stuttgart's relegation.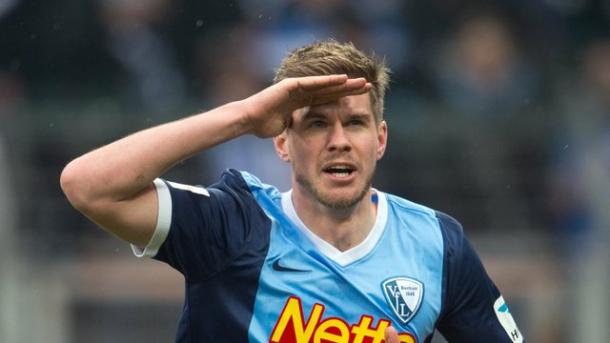 Stuttgart recruit reinforcements ahead of the upcoming season
Although losing promising young players was a difficult hurdle for Stuttgart to clear, they have also introduced some fine players who are at the start of their career also.
German fullback, Jean Zimmer, made his transfer to Stuttgart this summer following six years developing in and around the first team of 1. FC Kaiserslautern. The right back has featured for the German U-21's team, along with racking up a total of 61 2. Bundesliga appearances for his former club. With youth comes experience in the league, and at 22-years-old, Stuttgart will be hoping that the best is yet to come from the defender.
Another young prospect now safely in the hands of die Roten is Swiss midfielder, Anto Grgic. The towering 19-year-old central midfielder worked his way up the ranks at FC Zürich before catching the eye of Stuttgart, and signing a four-year contract.
Stuttgart also recruited some experience, they found this in former Hertha Berlin midfielder, Hajime Hosogai. The versatile 30-year-old midfielder is experienced in the art of German football, having played for Bayer Leverkusen, FC Augsburg and Hertha BSC during his career. He is also very well thought of in his home country of Japan, having made 25 appearances playing for the national team. Stuttgart fans will be hoping his presence will be able to fill the gaps left by midfield controller, Serey Die.
Arguably Stuttgart's biggest signing of this summer comes in the form of the 2. Bundesliga's top scorer of 2015/16, Simon Terodde. The former Bochum marksman scored a massive total of 25 goals last season, and will be hoping to do the same this year, especially playing at the peak of a team with star quality and the ambition of a former German champion. The 28-year-old striker made the move from Bochum to Stuttgart for a fee of around £2m.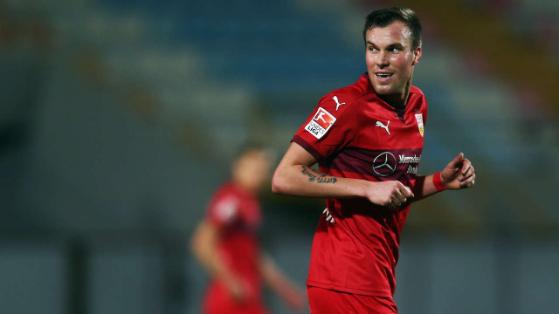 Who can inspire Stuttgart towards promotion?
Losing a guaranteed goalscorer like Didavi will be less difficult to overcome with the signing of Terodde, a player who is particularly familiar with the league, and scoring the goals vital for Stuttgart's march to promotion. The German striker will have a huge role to play in the Stuttgart team that is currently undergoing renovation in preparation for the season to come.
Another player whose form will be critical to the success of Stuttgart will be commonly under appreciated presence of Alexandru Maxim. The creative Romanian attacker joined Stuttgart in 2013 and has since scored 11 goals and contributed directly with 25 Bundesliga assists. His versatility will come to use in the absence of his former teammates. With the ability to vary his game to suit the role of virtually any attacking position, Maxim will be hoping to contribute positively to both his club and his personal game.
A player that was perhaps expected to leave following Stuttgart's relegation was the iconic figure of Kevin Großkreutz. The German fullback's experience will be critical to Stuttgart next season, having played at the highest level of German football, spending the prime time of his career at Borussia Dortmund, in which he spent six years taking his game to new heights. To the delight of his current club, the popular player confirmed that he would be staying at Stuttgart for this season, with rumours rising that a player of his quality and past would not be settling to play in anything but Germany's top tier.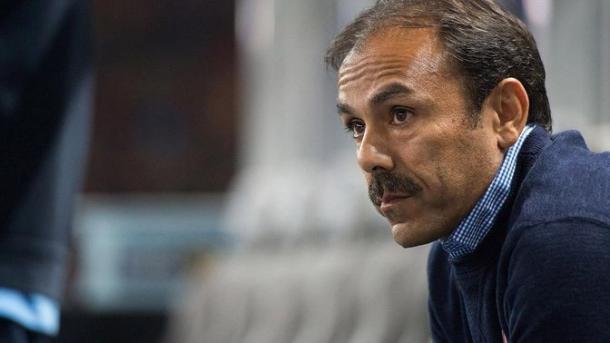 New faces on the sidelines as well as the pitch
It would be difficult to write about Stuttgart without mentioning a change of manager. Since the glory days playing under the management of Armin Veh, Stuttgart have seen 10 managers come and go in the space of 8 years.
It would be increasingly difficult to replace Veh, the man that took Stuttgart to their third Bundesliga title in 2007, this has been evident as the club have looked to continually unsettled in a managerial aspect. Last season's head coach, Jurgen Kramny was demoted back to his former role as the head coach of Stuttgart's reserve team, following their relegation on the final day of the season. Kramny was manager for a year before his demotion, and now the club have looked on to find a new man to take the club forward.
The man selected with the honour is Dutch coach, Jos Luhukay. It would be difficult to find a manager with the variation of experience of German football, as Luhukay has widened his managerial career in and around the Bundesliga for a long while. The former SV Straelen player began his career in management with coaching roles at 1. FC Köln, including a year as interim manager at the Billy Goats.
So far, the Dutchman has spent a total of 10 years experience as a head coach in Germany, and is extremely familiar to the German stamp on the game. Coaching at Paderborn, Hertha BSC, Augsburg and Borussia Mönchengladbach has left Luhukay's CV as an attractive one, despite his win rate of 42%, his experience is likely to come in handy at Stuttgart.
He is most commonly associated with his teams playing in a 4-2-3-1, a formation that is very familiar with Die Schwaben, as they were lead forward in that formation last season under the guidance of Jurgen Kramny. Luhukay will have a challenge with Stuttgart, especially with dealing with the pressure of the expectation of promotion being the only route of a happy ending to the season.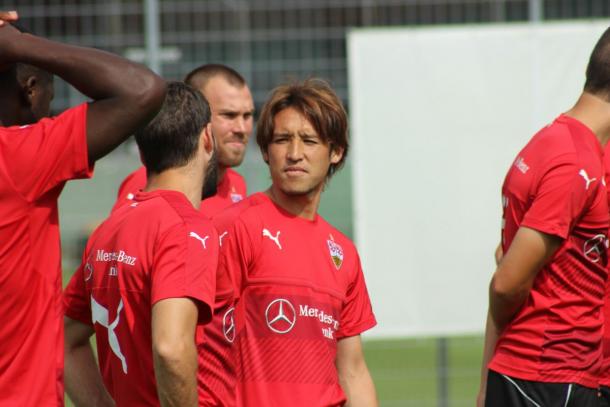 Successful pre-season so far
If pre-season is anything to go by, Stuttgart can be excited by their future with Luhukay, as his Stuttgart team are yet to beaten in six pre-season games.
Their pre-season kicked off with a win against SGS Großaspach, winning 2-1. Next came a 6-1 thrashing of Schwabisch Hall, followed by two 2-1 wins against FC St Gallen and FC Wohlen. Their winning streak came to a pause in their fifth pre-season matchup as they were forced to settle for a 1-1 draw against FC Wil.
The squad have recently returned to Stuttgart following some time in Bavaria at a training camp based in Grassau. They played two games in their time training there, firstly a match against FC Sportak Moscow, which was unfortunately abandoned at half time – Stuttgart were leading 1-0 at the break. They signed out of Grassau with a comfortable 4-0 win over Czech club, FC Zbrojovka Brno. If you count the abandoned game as a win, that's 5 wins and 1 draw in Luhukay's first six in charge of die Roten.
The real test comes in a just over a weeks time, as the 2. Bundesliga season kicks off. Stuttgart will get their first taste of second tier football as they host FC St Pauli at the Mercedes-Benz Arena.
Can Stuttgart fulfill the heavy expectations of automatic promotion?
It would be difficult to not assume that Stuttgart will be back in the Bundesliga next season, the club will of course have to overcome the shock of relegation and the new look to their team.
Still, on paper and pitch, Stuttgart have a team far superior to the majority of those on offer in the 2. Bundesliga. Despite the rise in standard in the league overall, Stuttgart are the stand out team, and will be the team to beat next campaign, nothing is guaranteed, and if Stuttgart's form of last season is anything to go by, this season should perhaps not be regarded as an expected 'walk in the park'.
It will be a challenge for the club as a whole, as they push on in the search to regain their supremacy and live up to their dominant status in German football and in the bustling city of Stuttgart, a city that will be thirsty to have a team representing them in the highest division of football that Germany has to offer.
Can Stuttgart finally find success in a manager, and will they be back where they belong next summer? We will soon find out at the 2. Bundesliga season is now just a matter of weeks away.