After relegation from the Bundesliga last season, Hannover 96 are the bookies' second favourites to win the 2. Bundesliga this time round. In this preview, we'll be covering how they faired in the 2015/16 season, what is expected of them for the upcoming campaign, how they've dealt in the transfer market, as well as a look at the key players for the upcoming season.
2015/16 - A season to forget
For the fifth time in the club's history, Hannover were relegated to the German second tier back in April of this year. Having diced with the drop in the previous campaign, surviving only on the final day of the season, they accumulated a meagre 25 points from a possible 102 available over the course of the 2015/16 season, and were unsurprisingly relegated in last place.
Fortunes did turn towards the end of the season, after Daniel Stendel, the club's youth coach, was given the managerial post on a temporary basis. After a win and two draws in his first three matches at the helm, things did start to look slightly brighter, but the move came too late to save their skin. In short, Hannover 96 lacked quality, leadership and stability, which ultimately led to their relegation.
Transfers: who's left?
Holding onto key players when a club is relegated is always a tough ask. Departures are inevitable. And things weren't any different in Hannover's case. Having lost talismanic skipper Lars Stindl the summer previous, The Reds' outgoings during the summer of 2016 will have been equally tough for fans of Hannover to take. Goalkeeper Ron-Robert Zieler has jumped ship to join Premier League champions Leicester City for just £3m.
One of 96's key performers during last season, £3m will prove a superb deal for the English side and a massive loss for Lower Saxony club. Also departing is influential attacking-midfielder Hiroshi Kiyotake, who joins Spanish side Sevilla for upwards of £5m. Centre-back Marcelo has joined Besiktas, and Cerezo Osaka have signed Hotaru Yamaguchi, both for fees in the region of £1.5m.
Hugo Almeida, Leon Andreasen, Ceyhun Gülselam, Christian Schulz and Hiroki Sakai have all left the club for no fee. Mevlüt Erdinc has opted for a season-long loan move to French side FC Metz, while loan deals for Allan Saint-Maximin, Adam Szalai and Alexander Milosevic all expired and they returned to their parent clubs.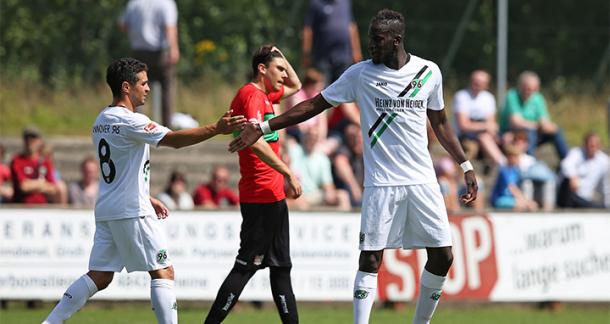 Transfers: who's come in?
With 13 outgoings, it was always going to be a busy summer for 96, but how have they gone about their transfer business and replacing key players such as Zieler and Kiyotake? Well, Hannover have been very effective in their dealings, bringing in a number of Bundesliga experienced players, and players with 2. Bundesliga know how.
Marvin Bakalorz, captain of relegated 2. Bundesliga side SC Paderborn 07 joins Hannover on a free transfer, as do Sebastian Maier and Babacar Gueye, who join from St. Pauli and Troyes respectively. Florian Hübner, who had a very impressive season at the heart of the SV Sandhausen defence, leaves the Baden side to join Hannover for a fee of £425k. VfB Stuttgart stalwart Martin Harnik has also swapped Baden-Württemberg for Lower Saxony, after spending six years with The Swabians.
Arguably Hannover's most influential summer signing may prove to be that of Niclas Füllkrug, who joins from 1. FC Nürnberg after an impressive season in the 2. Bundesliga. He scored 14 and assisted four goals in 30 outings last season for Der Club, and joins Hannover for just shy of £2m. He'll be their go to man for goals.
Pre-season: how have they fared?
Judging a side on their pre-season results is difficult. Often they aren't even a resemblance of what to expect for the upcoming season, which players just getting minutes under their belts, managers toying with formations and clubs playing other clubs from divisions well below the level they'll be competing at. Hannover haven't yet lost during their pre-season campaign, winning six of their eight friendlies, drawing twice. This includes a recent win against last season's Premier League outfit Norwich City.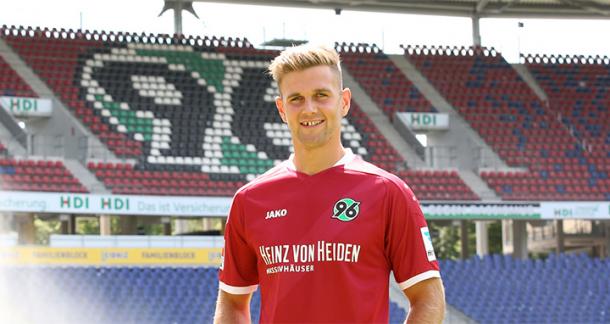 The season ahead
Taking all the above into account, what are we to expect from Hannover for the forthcoming season?
As I alluded to at the beginning of the article, Hannover are one of the bookies' favourites to bounce straight back to top-flight football, and I have no reason to disagree with this. Having signed well over the summer and performed well under Stendel since taking over, Hannover's young side could mount a real challenge for an immediate return to the Bundesliga. Despite real competition, I think Hannover will have a successful season and will finish within one of the top three places.
Key players
Martin Harnik has been an ever present for VfB Stuttgart over the last few seasons and one would imagine he'll fast become a mainstay in the Hannover side in the weeks and months to come. His experience and know how will be invaluable for Hannover for the forthcoming season.
As mentioned earlier, Niclas Füllkrug will most likely be leading the Hannover line and Stendel will look in his direction for goals. The signing of Marvin Bakalorz will give The Reds more leadership and add that bit of extra bite to the midfield.
Predicted finish: 2nd.