After securing a 2-1 win over 1. FC Union Berlin in their opening 2. Bundesliga game, VfL Bochum fans couldn't have hoped for a better way to start a new week.
But it got even better on Monday, when Manuel Riemann announced that he had extended his contract until 2020.
The goalkeeper, who was awarded the title of league's best 'keeper by kicker last year, original had a deal running to 2018.
Riemann joined Bochum back in 2015 on a free transfer from SV Sandhausen, and has more than proven his worth since then.
Keeping the positives coming
It was a big boost to tie Riemann down once more, and follows on from an impressive set of summer signings. One of which, Tom Weilandt, scored in Saturday's win.
The other man to grab a goal against Union was captain, Felix Bastians. He also extended his contract through to 2020, which was most certainly a crowd pleaser.
The next task will be to secure Tim Hoogland's stay in the Ruhr, as his deal is up at the end of the season along with a host of talented youth players.
Prominent names in that list include Tom Baack and Maxim Leitsch, two promising defenders.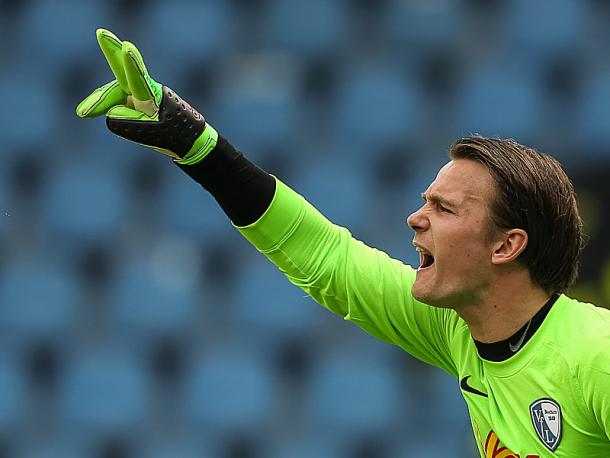 Riemann has his say
The VfL stopper began by saying, "I am very happy, in the long run, to be part of the team that will take VfL back to where they belong again."
Speaking to the club's official website, he continued: "It is an exciting task that we have taken on in the past year . The new season is a new challenge."
Riemann concluded, "I want to do my part to achieve the greatest success with VfL."