FC Schalke 04 have been handed a boost after it was confirmed that their new signing Coke will not require surgery on his knee, meaning that he could return to action two months earlier than medical staff originally estimated.
Worst possible start
The 29-year-old endured the debut from hell for his new club last Thursday, as he suffered damage to his right cruciate ligament during their pre-season fixture against Serie A side Bologna, a game which ended in a 2-1 victory for Schalke despite the unfortunate injury to Coke.
As is the case with cruciate ligament injuries, staff at the club feared the worst and it was expected that their new full-back would have to undergo surgery in order to get the player's recovery underway and set him in line for a return in February 2017.
Sporting director Christian Heidel stated earlier this week that Coke's knee had been "badly damaged" and that a return after the winter break was the best that they could expect, with surgery thought to be a necessity for the player.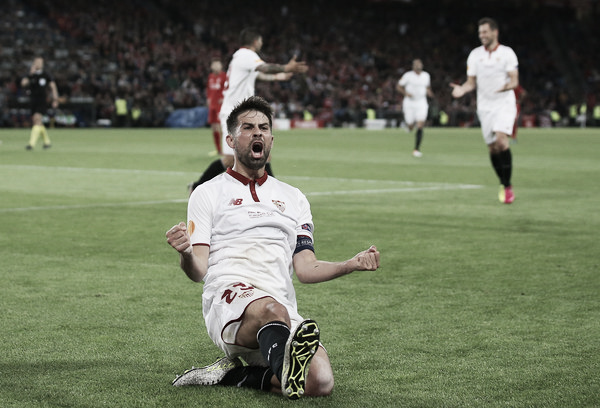 Positive news to come
However, upon a full assessment to discover the extent of the injury, staff discovered that Coke would in fact not require surgery to his right knee, and could now be in line to make his competitive debut for Schalke before 2016 has come to an end.
In the club's official statement, it was confirmed that Coke had suffered an "isolated injury", but that said injury will "not present any extreme instability in the joint."
The statement also added that "conservative treatment of the knee would be acceptable" and that the player will be required to wear a "special brace" for the immediate future.
This will come as good news to Coke himself, who only joined Die Königsblauen from Europa League holders Sevilla on July 31 in a deal worth around €5 million.