Juventus goalkeeper Gianluigi Buffon is already considered one of the best goalkeepers to ever play football and the record he secured on the weekend helps his cause in that conversation.
Over the weekend in the team's 4-1 win over city rivals Torino, Buffon set a Serie A record for the most minutes without conceding a goal. He went 974 minutes without conceding, beating the previous record of 929 minutes held by Sebastiano Rossi of AC Milan in the 1992-93 campaign.
Buffon, 38, was beaten by a penalty shot in Sunday's match for the first time in Serie A since January 10 against Sampdoria.
Morning sickness
The goalkeeper admitted after the game that when he woke up in the morning he wasn't feeling very well. He said that nothing was going to keep him out of this game, in what would have been the first time he missed out due to illness since March of last year.
Thanking his teammates
In typical fashion, being full of class, Buffon immediately told reporters that the record doesn't only belong to him but also belongs to his team.
"I am happy to play in this team and the record belongs to the side, not just me," Buffon said after the match. "I was also fortunate to achieve it, because my teammates stopped the opposition from creating chances throughout the run." He has been able to rely on a solid defence of the likes of Leonardo Bonucci and Andrea Barzagli in his time at Juve. "They worked their socks off to block every avenue and protect me."
The 38-year-old goalkeeper also says that once reporters kept asking him about the record he had a feeling it could be achieved when Juventus faced Atalanta two weeks earlier.
Getting better with age
Gigi has turned back the clock the past few years with his great play. The goalkeeper has posted some of the best numbers in Europe over the past few seasons with one of them being the best save percentage of all goalkeepers in the top leagues.
He is still considered to be one of if not the best goalkeeper in Europe at the moment.
Since 2010 many believed his career was coming to end following injuries including in his back and ankles. He missed a lot of time following his 2010 back injury but following surgery came back into the line-up and his play has gotten stronger since.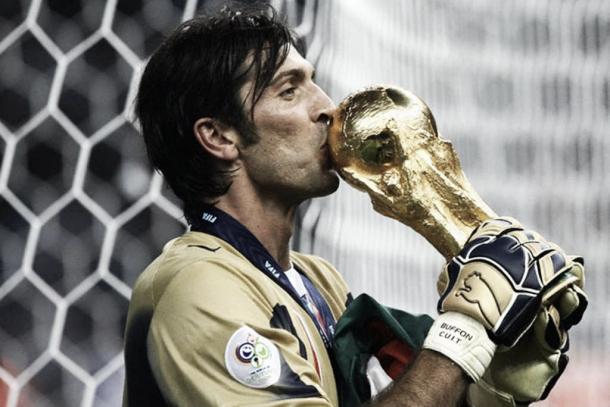 Calling it quits
All good things must come to an end as Buffon plans to retire from football following the World Cup in 2018.
The goalkeeper announced his plans earlier in the year stating he plans on representing Italy at this summers Euro and at the World Cup in Russia before hanging up the boots.
The decorated goalkeeper has won many championships over his career with the most prestigious one being the 2006 World Cup when Italy defeated France in penalty kicks.