With Antonio Conte's stint as the Italian national team manager winding down to a close, Fabio Capello's name shot to the top of the list as a possible candidate.
One would think the former Serie A bench boss and player would take the job with open arms however 69-year-old has other plans.
"I'm flexible. I haven't spoken to Tavecchio and we won't speak in the future," Capello said to Sky. "The national team doesn't interest me,"
Many believed Capello would take the job once former Azzurri captain Fabio Cannavaro came forward and said he wanted to coach the team. It was thought that Capello would manage while Cannavaro watched on and assisted before eventually taking over as the manager.
Capello took on a similar role with the English national team when he was coaching and long time English midfielder David Beckham was his assistant.
Managing History
The Italian has had many managing jobs in the past at both the club level and the international level.
At the club level he has made stops at AC Milan x2, Real Madrid x2, Roma, and Juventus. He hasn't coached at the club level since the 2006-07 campaign in which he won the La Liga title with Real Madrid.
Since last coaching at Madrid, Capello has made two international stops. He made his international coaching debut with England in 2008 and would last until 2012.
After resigning as coach of England in 2012 after a falling out with the FA, Capello went on to coach Russia, a team which he led to the 2014 World Cup before being knocked out in the group stage. He was sacked not long after in 2015.
Capello's all-time coaching record features some pretty astounding numbers. In 772 games in charge his record is 431-218-123 (wins-draws-losses).
He has also won quite the silverware in his time with a total of 13 trophies. He has won the Scudetto five times, the Supercoppa Italiana four times, the La Liga twice, the Eufa Cup once, and lastly the Champions League in 1993-94 with AC Milan.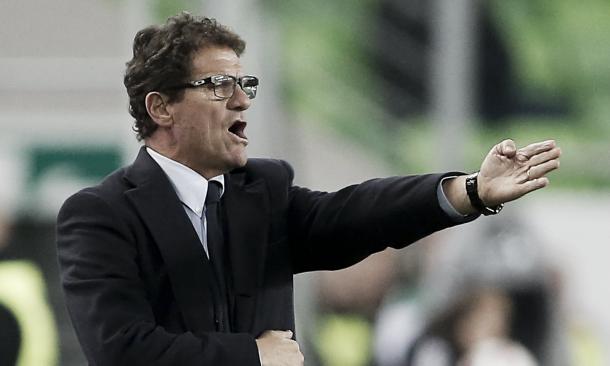 Coaching Style
Much like the Italian style of play Capello's teams have followed suit with their defensive play, much to the dismay of the fans at some times.
Although he won two Spanish league titles with Madrid he wasn't a fan favourite after he took on a defensive approach abandoning an attacking style which he told the fans and media was a thing of the past.
When he was the coach of England his team tried to take on the same approach succeeding at times but in the long run failing.
The manager who was once named 'Don Fabio' in Madrid has been a successful manager when analysing his career, it would be interesting to see what he could do with his own countries team if he ever has a change in heart.