Over the past 72 hours there has only been one man making headlines in the press and that is Genoa goalkeeper Mattia Perin.
Perin, only 23 years of age has 123 appearances in Seria A and is now ready according to his agent, Matteo Roggi to pursue bigger and better things, highlighting the importance too play in the big European competitions; "For Mattia, the time has come for a change, to make a deserved leap in quality, the ideal would be an intermediate step"
Being a mid-table club the zest for any young footballer/goalkeeper is always in one moment in their career to play for a top club and to have one of those famous European nights and that might just be in store for Mattia Perin.
Inter potential suitors
Many would agree in saying that it is time for Perin to make that step and chase the dream. The perfect team would be Inter; Inter? We are talking about a he club what a top goalkeeper (Handanovic) who is one of the best in Europe" ​ the last thing on his mind is to be playing second fiddle to a goalkeeper in his prime. Perin is ready to lead a top club from the back and help in their future endeavours albeit in A or the Champions League which is Inter's top priority.
The praise continued more highlighting the quality of Perin' game that he too can deliver on the big stage:
These important men in the media have thrown Perin in the open for clubs to challenge for his signature. Now Ausilio did mention Roma are also in the race for Mattia, a team in which have this season acquired Szczesny who has not been fantastic and could like Inter be needing a GK like Perin in the XI.
Move is crucial for future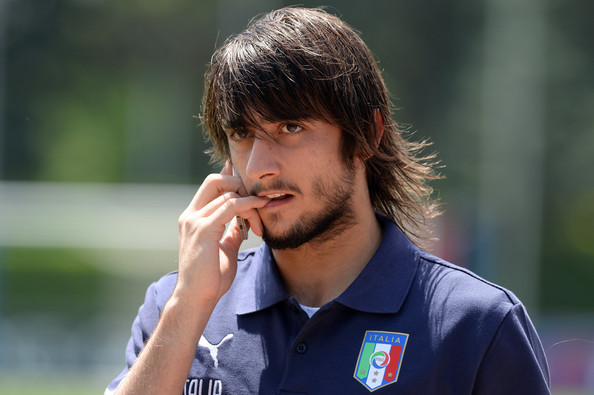 Perin has already been in the Azzurri but found himself expectedly behind Gianluigi Buffon and Salvatore Sirigu. This transfer window may really be the turning point in Perin's career with Euros around the corner and the 2018 World Cup 2 years away who knows if Gigi will be there or it will be a true battle for the Italian No.1 jersey in which experience will be a huge factor. In saying that if and when Perin leaves and is playing consistent club football, on the big stage that could aid his selection.