Over the past two years many players have considered their desire to return to where it all started. The main example was Carlos Tevez leaving Juventus after two incredible seasons to go back to his boyhood club Boca Juniors. Even Sergio Aguero of Manchester City candidly said, 'it's clear to me that when my contract ends after the World Cup I'm going to independiente' Aguero spoke to Argentinian radio station El Rojo En La Uno.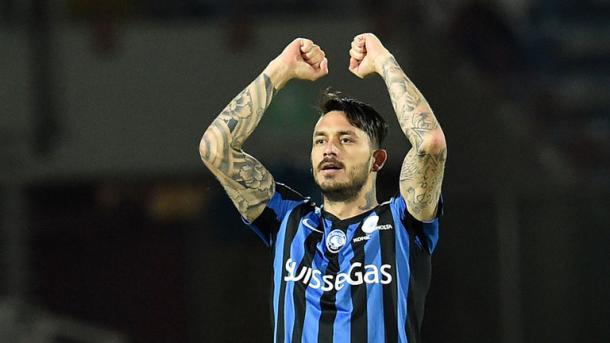 However, the newest player to come out and show their interest to head back to their home town club was Atalanta's striker, Mauricio Pinilla, who in Chile played for Universidad de Chile throughout his youth career then in the senior team for 1 season scoring 20 goals in 39 appearances. He then has had many spells over Europe more so in Italy over the past 7 seasons.
Currently with the Chilean National Team playing World Cup Qualifiers he has come out and said, 'Everyone knows what my sentiments are for Universidad. I'd love to return, but when we had the chance, nothing came of it.'
That is true, the Chilean club 2 years ago wanted Pinilla to join La Universidad de Chile during the player's time at Cagliari, but as Pinilla said, "nothing came of it". The president of La Universidad de Chile also insinuated then that "we are looking for a formula that would be economically adequate for us".
Is it time?
Pinilla has been a real force for Atalanta with his presence and strength with or without the ball this season scoring five goals whilst also assisting two. Maybe his time in Italy has come to an end and now taking into account his age (32) he is now ready to head home. It is a tough decision to make for a footballer because in a way, they are saying their time in Europe is over but then again, they are still able to play at a top level for however long they do last.