According to Calciomercato.com, Juventus star Paulo Dybala could be in for a wage increase from €3 million to €4 million including bonuses starting from next season.
Despite his contract already running until 2020 the club appear desperate to keep a hold of their top striker and will hope that the wage increase will detract potential suitors.
Dybala's goal scoring form this season has been a major reason behind the bianconeri shooting up the table after a below par start, where they won just one of their opening six and tasted defeat to Udinese, Roma and fellow scudetto chasers Napoli.
Sensational form
Since moving from Palermo in the summer mercato the 22 year old star has scored 18 goals in 40 games with 8 assists on top. The striker tops the scoring charts at the Juventus stadium with the club's other strikers Simone Zaza, Alvaro Morata and Mario Mandzukic all lagging behind with 7, 9 and 10 goals respectively.
Interested parties
With the striker scoring the majority of Juventus's goals it comes as no surprise that teams are lining up to snatch Dybala away.
Amongst those interested are Barcelona who already have arguably 3 of the top forwards in world player of the year, Lionel Messi, Neymar and Luis Suarez. A move to Barca could go one of two ways with the main question arising where would he fit in?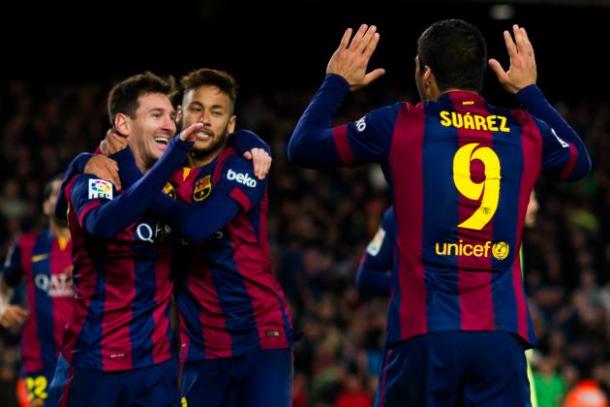 Paris Saint-Germain are also allegedly in the race for the striker, which potentially is the best possible move with Zlatan Ibrahimovic admitting he will depart from the Ligue 1 champions at season end when his contract expires. Inter Milan's Mauro Icardi has also been linked with a move to Paris.
Manchester City have also been linked with Dybala in what could prove a sound move for the Premier League side after a reasonably disapointing domestic season.
Bayern Munich have reportedly shown interest also. A move to the Allianz Arena would give Dybala the chance to link up with equally as impressive Robert Lewandowski.