Adrien Rabiot has over the past 2 years been a star revelation at especially being only 20 years old. A PSG youth academy player made his way to the first team and produced a number of star performances. It is no question as to why teams like, Inter Milan, Roma, Juventus and Milan are all ready to battle it out for his signature. Milan are the latest of the quartet to come into the race Le10Sport reported in recent days.
Adrien Rabiot has come out and expressed his want for more playing time, difficult as he is behind players like, Blaise Matuidi, Thiago Motta and Marco Veratti, all quality players limiting his playing time. The President of PSG has candidly said, "I was disappointed – I said it to his face" in regards to Rabiot's playing time with PSG, also emphasising the importance of home grown talent, "He's come through the youth academy – the club has given him a lot,"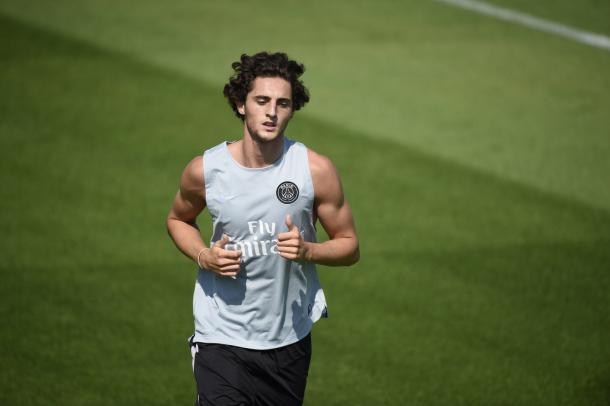 Some options evaluated
Inter Milan over the past few days have stressed the importance of retaining 3rd place to qualify for Champions League football in which would help the transfer of Rabiot. In saying that, Inter could also be forced to sell another star to make way for Rabiot.
Roma, also in the same position, according to football-italia.net there could be a swap deal for Miralem Pjanic that could bring in Rabiot to the Giallorossi. Milan also ready to bring in fresh, young blood to bring to life a team that should be battling to be in the top 4, Milan may be a long shot for signing Rabiot.
Juventus alike, under transfer pressure as they may, according to many stories may or may not lose Paul Pogba this summer, signing Rabiot would be fundamental for I bianconeri to continue to solidify their midfield. They were interesting back in December 2015 so who knows if they will still pursue thing young star.
Rabiot has had an outstanding season thus far. He has played 30 games for PSG in all competitions scoring 4 goals with a pass accuracy of 90.6%. There is no way this will be an easy summer for Rabiot but whichever team he chooses there is no lie he will influence that team with a big future and big performances.