Riccardo Saponara over the course of this season has sprung to life and has been highly regarded as one of the best young Italian attacking midfielders. Thus far this season he has not disappointed with Empoli and it comes as no surprise that big teams are vying for his signature.
Young footballers these days are now very cautious when it comes to their own transfer speculation because not only are they or their club taking into consideration the wage, they are also most importantly taking into consideration the minutes they are going to be promised or deserve.
Bad experience at Milan
Saponara over the past year has not been quiet regarding his future with Empoli, in 2015 speaking to Radio Deejay. "I decided I wanted to play another season as a first-time regular." Saponara rejected an offer from Napoli then, not deciding to follow Sarri as he knew he would not have been given regular playing time with players like Marek Hamsik, Dries Mertens and Lorenzo Insigne in his way.
Saponara speaks of his time at Milan, "I already went to a big club once and I didn't get any chances." Those 'chances' were a mere 8 appearances over two seasons. He continued emphasising his desire for the right move when speaking to Sport Mediaset, "I need to choose the right project for me."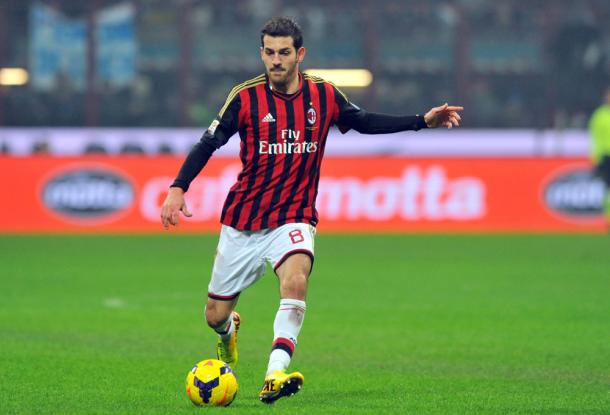 This season
Saponara has already proven his quality over the course of this season at Empoli in Serie A, having netted five times in twenty five outtings and creating a very impressive 59 chances all with an average of 76% passing accuracy.
With the correct project either being an offer from a big club within Italy it will only continue to thrive Saponara's future. He however, is not ruling out a move overseas, "I'd prefer to stay in Italy, but if the right offer arrived from abroad I would take it into consideration." The overseas offer may at seasons end be from Liverpool FC in which they have shown interest and also within Italy as Juventus have also shown their part.
Saponara's future is in his hands at seasons end, his hunt for more playing time and leaving Milan has only made him a better player with and for Empoli. There is no lie he will have multiple offers at the end of the season and as head strong as he is now, he will choose the correct project along with the correct team that will only better this young 24-year-old attacking midfielder.