In Italy's match against Germany Leonardo Bonucci was subbed in the 61st minute for Andrea Ranocchia, this was because the 28 year old centre-back was injured.
On television it looked pretty dramatic and the Juventus fans watching the game thought that maybe the defender was going to be out of for the rest of the season but good news arrived today. According to the official site of Juventus, Bonucci doesn't have a muscular lesion as first expected and but is going to be out for three days missing the game against Empoli this Saturday through suspension.
Bad timing
La Vecchia signora is facing several injuries and a red card which is great news for Empoli and a bad news for the bianconeri. The only thing that can perhaps put calm to the situation is that Empoli is considered a low rank rival despite having many good individuals like Riccardo Saponara and the experience of Massimo Macarrone but still Juventus is seen as the stronger one. Most of the injured players are defenders, Andrea Barzagli and Martin Caceres are the other defenders injured while Giorgio Chiellini is already recovered and Juve will be relieved to have a great defender coming back after some time. Claudio Marchisio is also injured and this represents a big problem for Juventus especially with Sami Khedira unable to play because he has to serve a suspension for too many yellow cards. The injures make Saturday's game the best opportunity for Empoli to beat Juventus.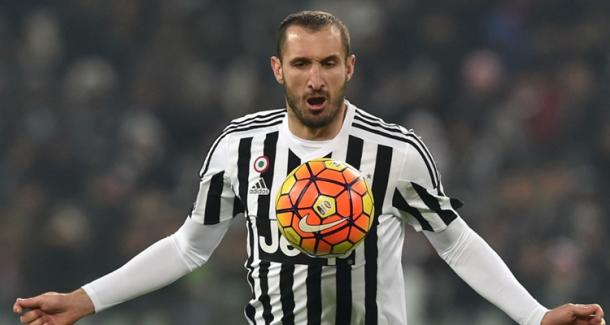 Who will play
If Masimilliano Allegri sees Empoli as a weaker team one could assume that they would play the regular 3-5-2 but there are only two natural central defenders which are Giorgio Chiellini and Daniele Rugani. He could put Stephan Lichsteiner, Patrice Evra, Juan Cuadrado or Alex Sandro to play as a central defender but this isn't a moment where Juventus can afford to be losing points with Napoli being so close to them. Therefore, maybe a 4-4-2 could be the solution with Chiellini and Rugani as central defenders and Alex Sandro or Evra on the left and Lichsteiner on the right, in the midfield the only one that is certain to play is Paul Pogba and the others that could play are Stefano Sturaro, Mario Lemina and Hernanes. On the right side probably Juan Cuadrado will likely start and on the left Kwadwo Asamoah and up front Mario Mandzukic and Paulo Dybala as usual - despite concerns about the latter being fully fit - with Simone Zaza and Alvaro Morata entering from the bench.