Corriere dello Sport reports inform that Milan are trying to acquire the services of the 21 year old Mateo Kovacic with the idea of adding more young blood to the likes of M'baye Niang, Alessio Romagnoli, Mattia De Sciglio and wonder kid Gianuigi Donnarumma.
This move is also a requirement for the rossoneri's president Silvio Berlusconi given the fact that he wants to see Milan playing with 4-3-1-2 formation longing for someone like Kovacic to play in the role of a classic 10.
Bad season at Real Madrid
The reason seven time Champions League winners Milan could afford the price for the signature of Kovacic is that he is having a quite disappointing season in Madrid with Los blancos since his arrival from Inter Milan for around 34 million euros plus bonuses. In 21 appearances with Real Madrid's shirt he has only made 2 assists for the team and hasn't scored goal yet, this could be because he hasn't had enough playing time but after spending that amount of money on him one should expect a little more from him.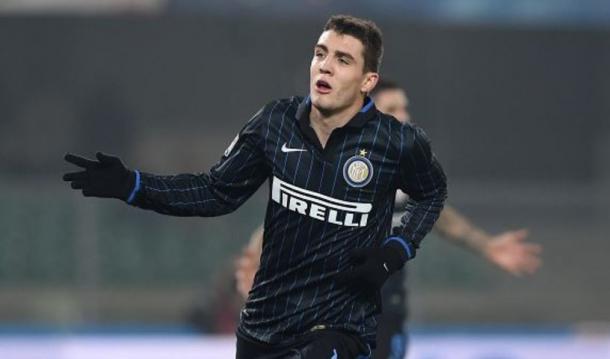 Two more options
Besides the possible landing of Kovacic, AC Milan is looking to add more talent to the squad with the possible signings of Franco Vazquez that could cost 20 million euros.
There is also the possibility to sign Rosario's 19 year old Giovani Lo Celso who is having a formidable season with the Argentinean team having 1 goal and 7 assists in 21 games but the problem with this is that there are different teams that will compete to secure the starlet.
The "possible" starting 11
If the rossoneri's decides to play with a 4-3-1-2 formation and complete the signings of these players this would arguably be the ideal the starting 11. Donnarumma as the goalkeeper, guarding the right and left backs positions would be Ignazio Abate and Luca Antonelli respectively. Alex and Romagnoli will do the trick at the heart of defence while, Bonaventura will play as the left Centre midfielder and Kucka or Montolivo as right Centre midfielder. If Vazquez lands at San Siro it will be a toss up between himself and Kovacic for the classic 10 role however Kovacic could slot into right centre midfield but it all depends who Milan go out and sign. Carlos Bacca and Niang are likely to be the two forwards.