Marten de Roon says that he hasn't "spoken to anyone from Napoli", but he admitted it's "nice to know that what I'm doing is appreciated."
The Dutchman only signed for Atalanta at the start of the season, making the move after three seasons at Heerenveen. But his performances in heart of Atalanta's midfield has reportedly caught the eye of the Partenopei.
de Roon said that he "read about the interest in newspapers", and that his friends told me about it via text.
"I have a lot to learn"
Despite the fact that "all players want to grow professionally, and Napoli is a great club", he was quick to assure fans that he's "happy at Atalanta" and that he still has "a lot to learn."
He also believes he "can do that more quickly here in Bergamo, because Atalanta is the right club" for him.
The 25-year-old is aware that if he was to make the move to Napoli, it's likely that he would see less playing time, as "in the middle of the park they're no joke: Allan, Jorginho and then [Marek] Hamsik, a legend."
However, the hypothetical move would see him reunite with friend Alberto Grassi, who he "got on well with in Bergamo." The former la Dea player signed for Napoli in January this season, but hasn't featured for manager Maurizio Sarri​'s team.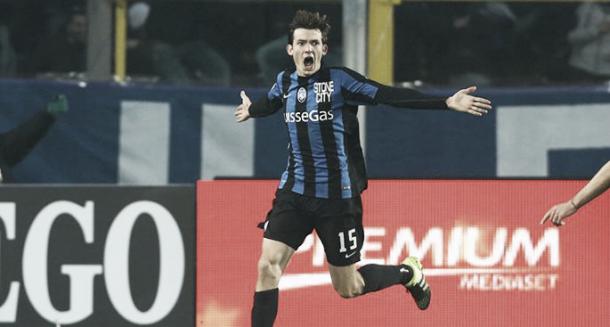 Adapting to Italian football
Despite having "some difficulties at first", de Roon has become a vital player for Atalanta's Serie A survial. His 29 league appearances is la Dea's joint highest along with goalkeeper Marco Sportiello.
de Roon "couldn't speak a word of Italian" in his first three weeks, so he "couldn't understand anything."
After starting to adapt to his new home, he found out that "tactics are crucial" in the Serie A. The first you think about is "paying attention to the defence and not giving your opponents any space, then attacking and playing well."
"The first thing that counts is winning" in Italy, "whereas in the Netherlands if you win games playing badly people aren't happy and they whistle."
The future
de Roon is "convinced that the best solution is to stay for another season, but these decisions are down to the club."
He'll have to help Atalanta secure their Serie A status for next season first, as they're only five points clear of the relegation zone.
Atalanta's next fixture is a tough home match against AC Milan this Sunday.