The Giallorossi could be looking to replace Edin Dzeko after this seasons performance with the 30 year old forward only scoring 7 goals this season and has failed to make the most of many clear opportunities to increase his numbers.
Corriere dello Sport say that Roma will replace Dzeko with Michy Batshuayi, the Olympique De Marseille striker is only 22 year old and has scored 13 goals and has 9 assists in 30 games, both of which are great numbers for such a young player. Furthermore he also has international experience with his national team, Belgium.
The Lupi's are looking for reinforcements to try to achieve a Serie A tittle the next season, they are currently 10 points away from the first place and they were eliminated from the Coppa Italia at the round of 16 and also from the Champions League by the Real Madrid. Roma want to embrace a better European role and hiring quality players could get them in the place they want to be.
How much?
Getting the services of the Belgian will cost around 35 and 40 million Euros, some will consider this price a little bit high for a player that is just 22 years old, still, the numbers speak for themselves and this young man is certainly in the spotlight. There are clubs that are more than willing to pay that amount of money to acquire the striker and add a young talent to their squad whose quality is undeniably high.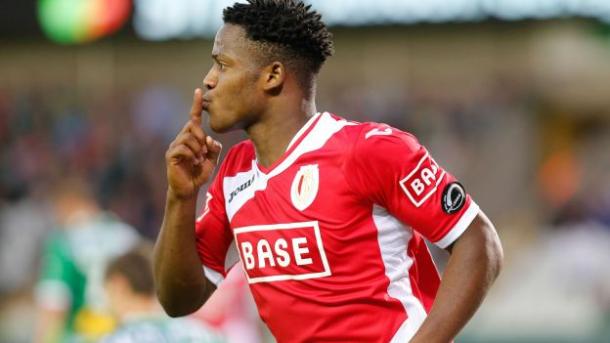 Other teams interested
The Premier League is also knocking the door of Batshuayi. Tottenham, Aston Villa and Arsenal could be preparing a move to get the player but the race does not end there other big calibre teams could be in the pursuit of getting the services of the Belgian. Atletico de Madrid, Juventus and Borussia Dortmund are all teams that could pay the amount of money that the player is said to bd worth and that could tempt the player to join.