Facundo Roncaglia is set to reject a contract renewal in order to try and pursue bigger and better things away from Fiorentina.
29-year-old Roncaglia has had a relatively good stint at the Serie A side accumulating in total, 74 appearances with four goals for La Viola. However, at this point in his career is ready to pursue a change, with recent news suggesting Roncaglia is sure to be leaving Stadio Artemio Franchi.
The Argentine international has been one of Paolo Sousa's and ex-coach Vincenzo Montella's key man. Roncaglia, a very versatile defender, has put in strong shifts for La Viola - especially this season as Fiorentina are currently sitting 4th holding on to that most wanted Champions League qualification spot, only making his loss next season a heavy blow.
Roncaglia weighing up his options - including offers from China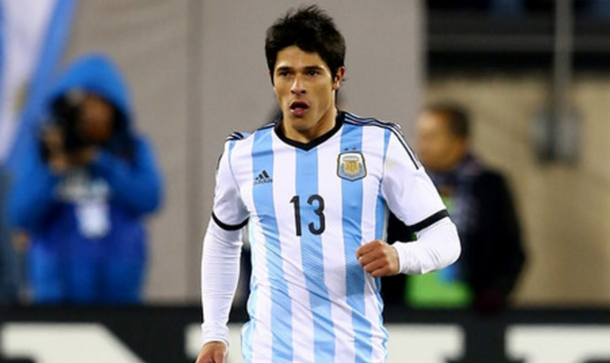 However, Roncaglia was also reportedly close to leaving Fiorentina last season and on his way to Olympique Marseille, though, the talks broke down in odd circumstances. Nonetheless, he will now call his time over the Tuscan side.
Roncaglia's agent is quoted to have said that, "he has received many offers for the Argentine defender from European Clubs and also the Chinese Super League".
It is also believed that Roncaglia could be in interested in China, with many stars already having left for Asia to chase the wages they are willing to pay. He is supposedly considering the offer from China, if it is for the wage they guarantee him.
Predominantly a right-back, Roncaglia - who spent last season out on loan at Genoa - is able to play across the back-four but Sousa is not losing sleep over the realisation he will be losing one of his key defenders.
The manager has been scouting younger defenders elsewhere, with the likes of Emmanuel Mammana from River Plate - who they approached in January - in their line of sight.