It is not a secret that Milan is having another terrible season, currently, at the 6th position in the league, and out of continental competition running, they trail 6 points behind rivals Inter, the 5th seed, and only one point above Sassuolo with 48 points. That's why the Rossoneri are looking for more fire power in the shape of Sassuolo's Domenico Berardi and Genoa's Leonardo Pavoletti according to La Gazzetta dello Sport.
Next Season Reconstruction
Something is obviously not working at San Siro, and the team's president, Silvio Berlousconi, knows all too well that when the season ends, there is going to be a reconstruction of the current squad. Some players that are set to leave this summer are: Kevin-Prince Boateng who has only scored one goal in 7 games, all coming from the bench, with the club this season after returning after a few years with Schalke. Also Jeremy Menez, the Frenchman has found it difficult to stay healthy this season, only playing 6 games, just one being as starter and has not scored a goal nor given an assist yet. Last but not least, Luiz Adriano, the Brazilian has foundd it complicated to adapt the new league and in his first 21 games has only celebrated 4 times. Boateng, Menez and Adriano are just three of the likely exits but there is undoubtedly more in the squad to be shown the door too.
Are they the solution?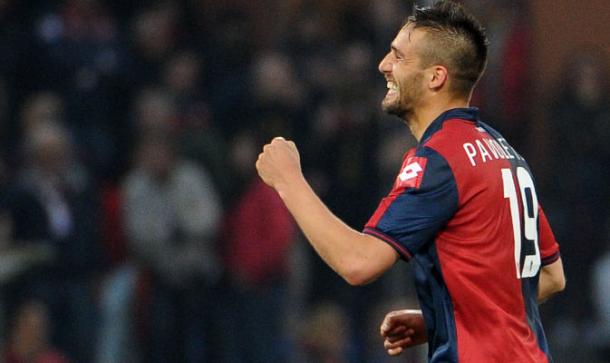 The lack of goals is a big problem for Milan this season and both Berardi and Pavoletti can help solve this problem. First, the promising 21-year old, Berardi is having another strong campaign with Sassuolo, in 21 league games he has found the net 6 times and recorded 4 assists along the way, good numbers for a young player with a bright future. The other one, Pavoletti, with 10 goals in the Serie A, is at this moment the 11th scorer in the league 4 goals behind Milan's top scorer Carlos Bacca. These would be two fine additions that would rise the level in the team and, surely, provide more goals.
Other Alternatives
Reportedly, the Diavolos are set to bring more talented players. Mateo Kovacic, Franco Vazquez and 19 year-old starlet Giovani Lo Celso being just three of many reported targets. These 3 players in additon to the other two could make Milan a strong candidate to win the league or, at least, regain entrance into Europe.