Serie A has seen some nice surprises this season with Empoli being one of them. The team has reached a great position and so far is a team hard to beat. One of the main reasons behind this is Marco Giampaolo -- the man running the show.
Giampaolo continuing Sarri's success
Giampaolo was appointed as Empoli in July 2015, following the departure of Maurizio Sarri who joined Napoli. The tactician is having a large amount of success this season, and is continuing the impressive work of Sarri who had done impressive to Lead the team in mid-table position.
Empoli president Fabrizio Corsi seems to be delighted with the progress of the team under Giampaolo, and is willing to offer the tactician a contract renenwal. He went on to say that "renewal talks will happen shortly".
Following the impressive win against the rivals Fiorentina 2-0 last round, it has been rumored that Giampaolo has been linked with a move to Fiorentina in case Paulo Sousa leaves the Florence based team. Giampaolo contract is expiring at the end of the season and fans should be assured that a contract extension will be offered shortly.
Corsi states to Corriere dello Sport "as soon as the conditions are right we will talk about a renewal." Corsi add that, "we're happy for him and for certain players, but these last six matches count for a lot."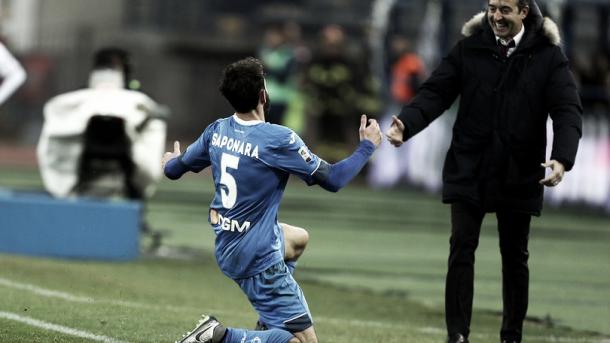 Current Serie A position
Empoli are now lying in the 11th position in Serie A this season with 39 points. The main goal heading into the season was keeping the team in a safe position away from the relegation and they are doing just that.
Giampaolo and his players were a delightful surprise of the season for their style of play and their attacking style. They are taking the plaudits of Serie A giants for their performance against them. Surely, a new contract for Giampaolo will make Empoli reset their target for next season.