After only lasting 10 months in charge of AC Milan, Sinisa Mihajlovic was shown the door on the 12th of April 2016 after a very, under par season. AC Milan was quick to act to find a replacement. Berlusconi brought in Primavera coach Cristian Brocchi to the dugout.
Appearing on Italian TV show called Striscia la notizia, Mihajlovic received the Golden Tapir. An award mostly given to coaches who have just been sacked opened up about the man taking his job and also on the circumstances in which it all unfolded.
"I am not the person to be asking, unfortunately" Mihajlovic immediately gives the question to Berlusconi as he is the man to only answer, "I am not the right person to ask. You'd have to ask the President."
Gives new coach his best wishes
Sinisa continued, openly wishing well to the incoming new head coach Brocchi, "I wish Cristian all the best. I spoke to him today and wished him good luck, as he's a good guy and a good coach."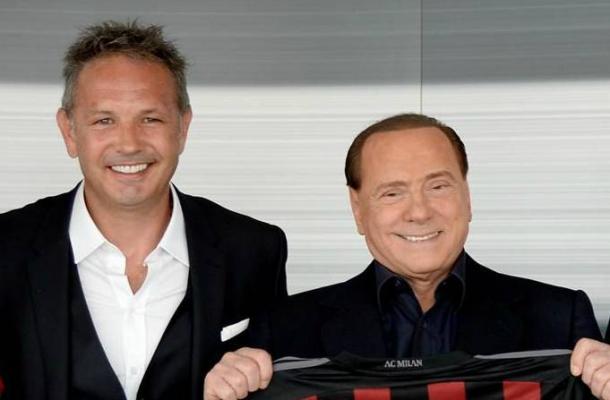 The good will demonstrated by Mihajlovic also stretched out to the run into the end of the season, "I hope they hold out, qualify with Europe and win the Coppa Italia."
Mihajlovic also spoke about the remarks made by President Berlusconi that deep down he was an Inter man;
"No I don't think so" he said but also took this time to thank the Milan faithful, "I do want to thank all the Milan fans, who were always very nice." Mihajlovic continued, "A coach can be debated, liked or not liked, but it means they appreciated Mihajlovic as a man."
Another controversial remark
His short lived tenure with AC Milan is not to only be remembered as a failure but also filled with controversy. Mihajlovic is not one for interviews and in moments has made serious rude comments. Most recently to comments from Kevin-Prince Boateng's wife, Melisa Satta claiming there was "tension" in the Milan dressing room.
"I don't want to seem racist, but women shouldn't talk about football. They are not suited to it."
Also with a Mediaset female presenter asking him about substitutions, "I was not very gentlemanly in that occasion and I did apologise to her."
He also spoke about the most recent managerial change with Palermo, "Zamparini is one of the few Presidents who does understand football." Whether he understands changing coaches is another matter."
Mihajlovic was quick to strike a dab at former President Berlusconi who does not miss a chance bragging about his football knowledge.