Sassuolo boss Eusebio Di Francesco has confirmed that he's "likely to renew" amidst a number of links to the Milan post in recent weeks.
The tactician, currently in his second spell in charge of the club having been re-installed just three months after his dismissal back in 2014 after two years in charge which brought Serie B glory to the MAPEI Stadium has just a few months remaining on his current deal.
Speaking to reporters earlier today he said, "I think Sassuolo have moved in the right way, and it's likely I'll renew. There are 20 Coaches in Serie A, and I'm among that lucky few."
Di Francesco has rightly gained many plaudits having spectacularly evolved the minnows into European football contenders and has oversaw scalps against both Juventus - who look set to win their fifth straight scudetto and a Champions League chasing Inter Milan this term.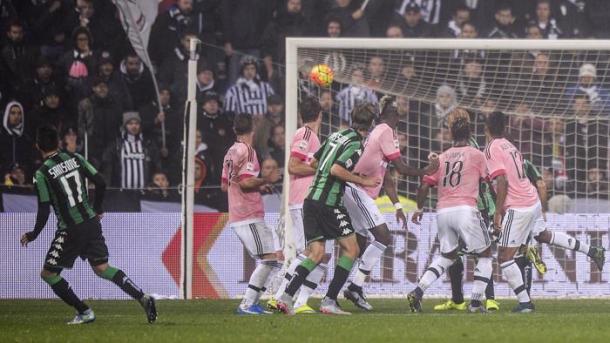 Rumours please him
"The rumours are pleasing" he added before going on to say "I have a contract that I intend to respect, the club has big ambitions and that interests me, along with the project. From that point of view Sassuolo are one of the best in Italy."
Di Francesco has been largely tipped to take over on a permanent basis at Milan who recently announced former player Cristian Brocchi as the man who will help them see the season out. There was senior managerial debut - he managed the club's youth side beforehand - delight for Brocchi as they came away 1-0 winners in Sampdoria at the weekend.
Another win is all but certain when the rossoneri lock horns with lowly Carpi on Thursday evening. The rest of their run in includes games with Hellas Verona and Frosinone both easily winnable games which could allow the club to finish yet another disappointing season on a relative high note.
Meanwhile, Di Francesco's neroverdi have games with Sampdoria, Verona, Frosinon and Torino all before the season ends at home to Inter.