Wanda Icardi, Mauro Icardi's wife as well as agent assures the Inter Milan faithful her husband is happy at Inter Milan and is not considering a move abroad. Mauro Icardi is only 23-years-old and has already at such a young age marked his worth with the Inter faithful. Icardi has racked up 87 appearances with the Nerazzurri scoring 50 goals.
Icardi over the past two seasons has been targeted by the biggest teams in Europe. With links to Arsenal and most recently Manchester United, it now appears Inter Milan wonder kid is staying put in Milan.
Icardi's wife, Wanda is not one to shun out of the media and most recently in an interview with ItaSportPress reassures the Inter faithful at this present moment, "he's happy to live in Milan."
Wanda continued to speak about their personal life and their family's love to live in Italy, "My children and I are in love with Italy," she then spoke about their plans when Icardi is done in Italy, "When Mauro stops his work we'll get on a plane and go to Argentina to be with our families."
​​Icardi to lead Inter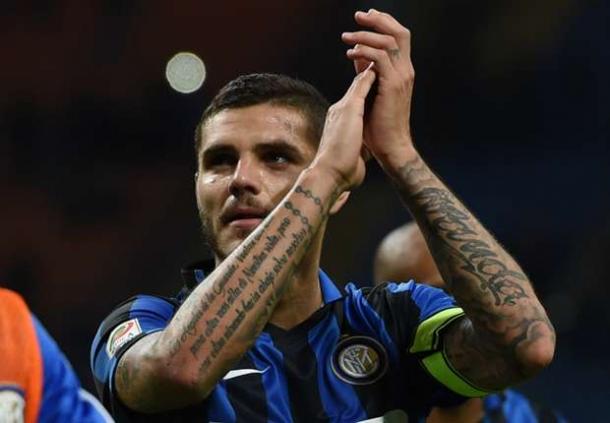 Inter Milan are sitting fourth and are still on the hunt for the illustrious final Champions League spot and according to Wanda, Icardi will be crucial for their run-in to the end of the season.
Wanda also knows how important it is for Icardi to lead Inter Milan and finish third, "The chance to get third place definitely depends on Mauro's feet," in her eyes, "he'll have to do his best to give inter fans that satisfaction."
Mauro's influence on Inter Milan at only 23-years-old is remarkable; Icardi has hit 50 goals and is "always decisive on the pitch," Wanda continued her admiration, "there are no limits for Mauro."