Bologna on Tuesday night faced a Napoli side that are fighting for the title alongside a strong Juventus, and played like a team at that. At the San Paolo, Napoli ran rampant and walked away with a 6-0 victory leaving Bologna manager speaking for all rossoblu, "we're ashamed."
Bologna are a side who are really feeling the end of the season pressure having not won since the 14th of February. This embarrassment only heightens tension within the team and city questioning whether or not they are fit to stay fighting in the Serie A for another season.
Di Vaio after the heavy defeat to Napoli spoke to Tuttomercatoweb about the loss, "It's very difficult for us to explain this result," he also feels, "ashamed to the fans, and the President."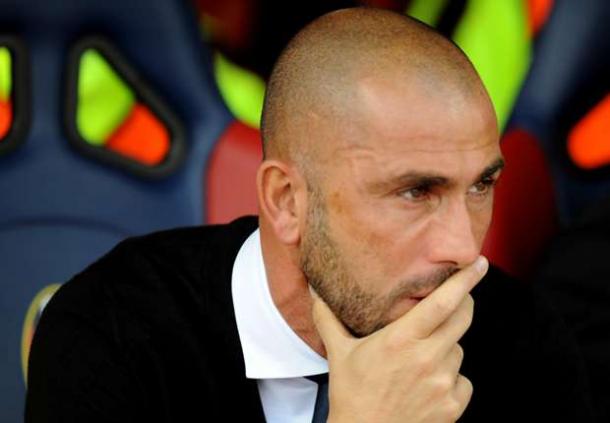 Napoli sit second behind Juventus at the top. Bologna on the other hand are sixteenth, seven points from relegation. Bologna coach stated the obvious, "You could see the difference between the teams straightaway," he also came to the realisation that his team was not there on the day, "When you don't have the strength to put the same effort on the pitch as your opponent, match finish like this."
Bologna could not hold off a very strong Sarri coached side, Mertens finished with a hatrick and Gabbiadini went home with two and David Lopez with one.
Bologna need answers
As mentioned, Di Vaio's men have a safe gap at the bottom. However, it does make the remaining four fixtures crucial, having not won in over two months, Di Vaio claims to have believed, "of being able to aim higher," however, in his eyes now Bologna, "have to get the three points we need to stay up."
Bologna face a Genoa side reeling with confidence next week after an impressive 1-0 win against Inter Milan, Di Vaio is hoping to get a result which will aid them in their quest to stay and have another season in the Serie A.