Roma under Luciano Spalletti have turned their season around and are now sitting third only behind second place Napoli, only five points behind. The two teams clash on Monday evening only making this encounter a must win for both to see if Roma can close the gap to the automatic Champions League qualification spot.
Recently, Miralem Pjanic spoke to Roma Radio about the upcoming match, Pjanic says Roma, "believe in second place," however he knows how tough it will be once they face in form Napoli forward, stating, "Everyone fears facing Gonzalo Higuain."
Recent results have not helped as Napoli stretched the gap between I giallorossi, "we got a little fear from those two draws," Pjanic laments the result and strongly thought, "We should've won."
Roma played Torino in the latest Serie A fixture and ran out 3-2 winners. Reflecting on the points dropped Pjanic compared Roma's attitude, "yesterday how we started the game…then took three points." Those three points were from club legend Francesco Totti that on the 85th minute came on a substitute and scored two goals.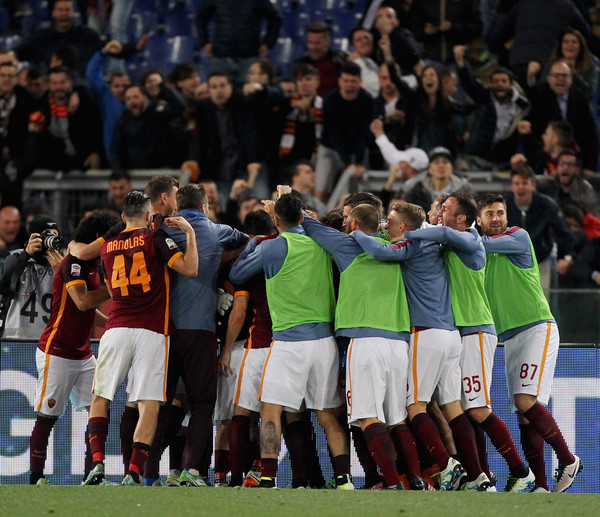 Roma ready to write their wrongs
The Roma midfielder is ready to face Napoli on Monday, he hopes "to be on my best," as Pjanic is balancing a few muscle strains, "I have problems with my groin and thigh," though, in his eyes, "anything can happen."
Roma have in the past few months under Spalletti reignited their charge for Champions League football, however, the Bosnia-Herzegovina international spoke about the presupposed decline, "Decline?" he questioned, "We can't say its normal," the tight results against Atalanta (3-3) and recently against Torino (3-2) he believes, "Sometimes even playing badly but bringing home three points," is the most important factor.
Napoli are as mentioned five points clear Roma at the moment and coming from a 6-0 thrashing of Genoa are fit and firing. Miralem continued to show Roma are a little fearful of the return of Gonzalo Higuain though, "it won't change us a great deal."
The 26-year-old midfielder knows his side needs to, "Try and look ahead and to create problems for Napoli," in his view collectively believes, "We must win."