Capri coach, Fabrizio Castori left the San Siro disappointed as he believed his side "could beat Milan." Even though a point is not a bad result, Castori left with his head held high, "I'm happy anyway."
The match ended 0-0 as neither side could unlock or take their chances. Milan controlled the entire game, holding 76.9 percent of possession though, Capri Goalkeeper, Vid Belec only had one decisive save to make and his counter mate, Donnarumma, in the final stages of the match finger tipped a Marco Crimi rocket.
Castori thought his men, "put in a great performance," and sees in hindsight, "the draw was the right result," in the end speaking to Mediaset.
​​Capri are on the right track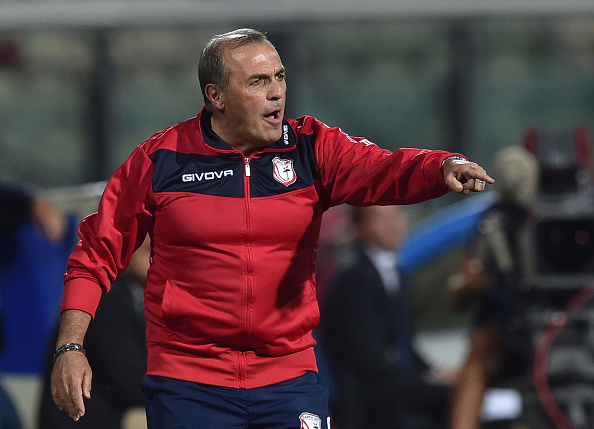 Over the last few weeks Capri are slowly regaining momentum that will ultimately lead them to survival. Though, now they are sitting sixteenth and only two points ahead of relegation threatened Frosinone, "This point takes us a step closer to safety now," and Castori knows Capri must, "maintain the same attitude."
Castori believed to "catch Milan on the counter," as they did, "Donnarumma was decisive," and "on another we got it wrong."
Capri is confident and as Castori has said, is ready to face anyone. They know the fight to beat relegation is heating up, these results are stepping them closer to their goal. "We never let the Rossoneri see our goal," Castori praises the team's work ethic as they, "worked together as a team."
Capri not only left with a point the San Siro but also spoiled the party for new Milan coach Brocchi, who after this fixture had to deal with players and their attitude one being Bacca who stormed off.
Capri next week face another stern test, they are up against an on form Empoli side who are sitting twelfth on a comfortable 42 points. This encounter will only be another match in which a victory is all that matters for Castori's men.