It was not long ago that Roberto Mancini's men were at the top of the table, however, an abysmal second half of the season has seen his men slip to fourth place and at this present moment, rule out Champions League football.
Mauro Icardi, Inter Milan captain, spoke about the club's priorities for the end of this season and the 2016/17 season, in his view Inter need to "finish fourth," and immediately, "have a good pre-season and improve."
Only seven points separate Inter from third place Roma with four fixtures remaining in the season and Manicni has refused to rule out a third-place finish as in football, anything can happen.
Inter will contine to fight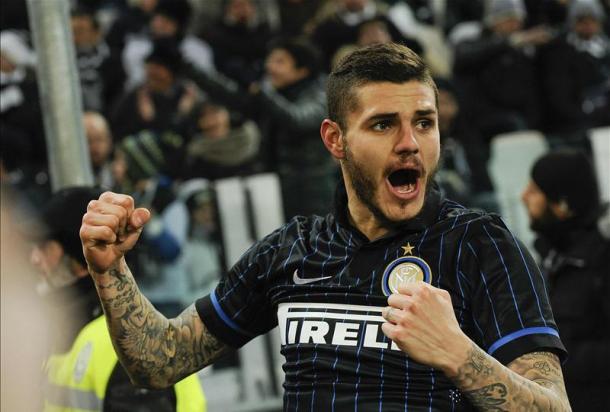 At a recent Deutsche Bank event Icardi made clear that after the loss to Genoa it, "Was forgotten right away," Icardi and Inter are only looking forward, "We have another game against Udinese and we have to do well." The Inter captain knows how much Inter need European football to get them back on the map, "We need to finish fourth," he emphasised, that is, "our focus now."
As mentioned, Inter must lament heavily their downfall; Inter led the league and looked like a changed team, Icardi states, "We played well in the first half of the season," also against their next opposition Udinese, "including against Udinese," a game on which Inter ran out 0-4 winners with goals from Icardi (2), Jovetic and Brozovic.
Icardi believes I Nerazzurri must, "get as many points as possible," to again, "finish fourth," and in his eyes, "have a great preseason in the summer and improve."
Inter Milan have four finals to finish as high as possible on the table. Roma look a rejuvenated team thanks to Totti, a symbol in which Icardi resonates at Inter. Mauro Icardi is the key man for Inter in these last games to push and score goals that will lead to finish fourth or higher.