The word "champion" is most oftenly resonated with the words hunger, belief and strength, and, that is exactly what 2015/16 Serie A champions Juventus ​emulated throughout this Serie A campaign. Juventus were crowned champions for the fifth season in row after Napoli's loss to Roma at the Stadio Olympico.
This was a record-breaking season for Juventus, as no side has won the Serie A after losing four of the opening ten fixtures and picking up just one point in the first three.
Juventus' road to success
Juventus began the season in poor form, however, in manger Massimiliano Allegri's view the start, "wasn't all bad," and also touched on the crticism and said, "if we looked back at what everyone wrote, we'd laugh,"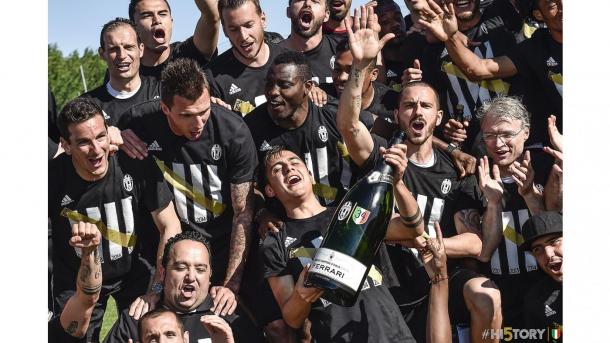 I bianconeri took just one point for their first three Serie A games; it was their worst start to a Serie A season since 1962. Juventus in October were sitting twelfth with a mountain to climb of 12 points from the top.
Allegri spoke to Sky, "it's amazing," he exclaimed, though Juventus will, "still honour the league," as Juventus still have three remaining fixtures to play. Allegri also made clear about another trophy to play for as Juventus need to, "Prepare for the Coppa Italia final," against Milan.
The statistics of this season and the run Juventus made to win this Scudetto is really as Allegri commented, "unique," Juventus won the remaining 24 games from 25, and Allegri made clear Juventus did something special as, "maybe another team will do better in the space of six or seven years," or better yet in his eyes, "Maybe it'll be Juventus again."
Juventus coach Allegri, believes the spirit to conjure this Scudetto victory, "goes to everyone," within Juventus but more so, "If we reviewed everything that was said and written back then we'd laugh," which in his eyes, "That's why you need balance in football."
​​Hellas Verona are relegated
As one team celebrate success, another turns into despair, Hellas Verona have officially been relegated to Serie B for the upcoming 2016/17 season. Verona's impressive win against Milan was not enough to secure their spot in the Serie A next season as Capri beat Empoli which placed them in B.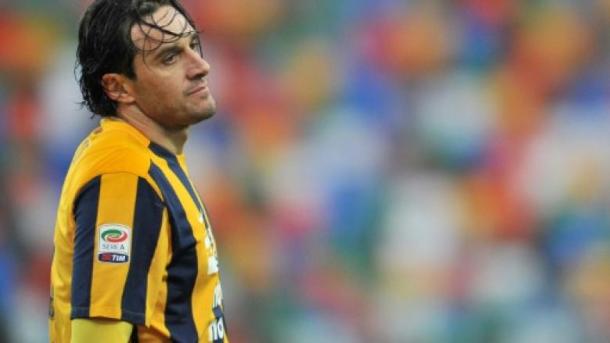 Verona fans were to believe their side would have had different outcome as Pazzini was signed to accompany capocannoniere Luca Toni upfront, however, I Butei were winless in their first fourteen league games which in turn led to then manager Mandorlini sacked in November and Luigi Del Neri replacing him.
Luca Bigliardi's impressive free-kick meant Verona from that moment retained Serie A status for a number of hours, however, as Capri beat Empoli Verona were sent to B.