It is no lie big stars nowadays are willing to trade playing in the top European leagues to move their trade to China where clubs are willing to pay double and at times triple their salary. However, Felipe Melo of Inter Milan has immediately put those rumours to bed as he wants, "to stay here (Inter)," and he is, "not thinking about China."
The Brazilian international was brought in my Inter manager, Roberto Mancini to bring to life this team and aim for the title and/or European football. Though, it is no lie Melo has struggled this season and transfer rumours mirror his performances.
Melo is not moving from Milan
The 32-year-old was interviewed by Globo Estate and immediately shut down rumours he is a part of a swap-deal with fellow compatriot Texeira of Chinese Club, Jiangsu Sunning.
Melo admits he, "knows nothing about this deal," he knows he has, "three years on my current contract with Inter," and in his eyes he is, "Happy in Milan," and confirms to the Inter faithful, "I'm not thinking about going to China."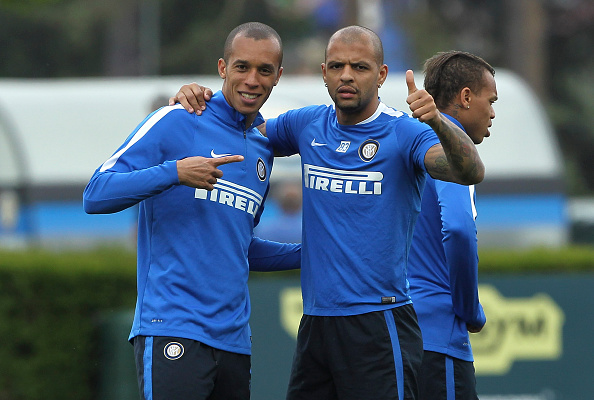 Melo continued and added, "I want to stay with the Nerazzurri," and looks to the future as he wants to, "win back," his place with the Brazilian National Team.
Brazilian National team coach, Dunga visited Inter's training ground, Appiano Gentile last year and, according to Melo it was an, "informal chat," and the group, "didn't talk about call-ups." However, it is no lie Melo wants back his place in the NT, in his eyes his objective, "is to get back wearing the green and gold shirt soon as possible."
Inter Milan currently sit fourth behind third place Roma, and only seven points separate the two with three fixtures remaing. Inter are not giving up on the possibility of leap frogging Roma for the much coveted final Champions League spot.