Juventus has already claimed a fifth consecutive Serie A title, but the team can add to an already-impressive 85 points. With just three games remaining on the schedule, Juve will start the final stretch of the season at home against Carpi.
The Bianconeri's opponent currently sit 17th in the standings, just three points above Palermo in the relegation zone. In other words, while Juve is assured of where the team will finish, things are less clear for Carpi.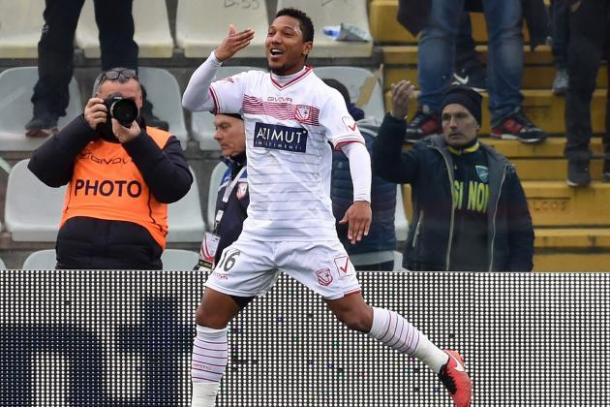 Opportunity
The title is already done and dusted for Juventus, but a win would push the Old Lady's point total to 88 on the season. With just two more games left following the matchup with Carpi, Juve have the potential to finish with 94 points. The potential total isn't exactly the record-setting 102 points notched by the team in 2013/2014, but it would be a significant achievement considering how slowly the season started for Juventus.
For Carpi, it's pretty simple—the team needs to win. As it stands, the club has a three-point cushion over Paleromo, but in a battle for staying in the top flight, teams need as many points as possible. Any kind of points that the team can get out of the matchup with Juventus would be key for the team.
Previous meeting
The last time these two clubs matched up, Juve came away with a 3-2 road victory. Marco Borriello opened the scoring for Carpi, before Mario Mandzukic responded with a first-half brace. Paul Pogba also added another goal, early in the second half. A fourth Bianconeri player got on the score sheet as Leonardo Bonucci put the ball in the back of the net late, but it was an own goal and counted for the hosts.
Carpi will certainly be hoping for a similarly played game with plenty of goal-scoring chances, but obviously with a winning result.
Only one player has played for both clubs
In terms of players currently on both rosters, only one has suited up for both teams. That would be Raffaele Bianco. The 28-year-old midfielder started his career in the Juventus youth system and was on the Bianconeri's books from 2006 to 2011 and again from 2012 to 2013. He was loaned to Carpi during that season and was eventually sold to his current employers.
Past form
Coming into the game, Juventus has won the past sixth games, while Carpi has had more of a mixed bag as of late. The team has won three games, but were also beaten twice. They drew away to AC Milan.