Coming into this final fixture in the Serie A we see Inter Milan in 4th spot and qualified for Europa League football, a failure seen by many as they heavily invested in a pretty much new squad.
Sassuolo on the other hand, are one point away from 5th place Fiorentina who hold the final Europa League spot, however, even if Sassuolo win they will be without European football as rivals Florentine hold a superior goal difference, +16 to Sassuolo's +7.
In the previous fixture, against Frosinone, Di Francesco's men ran out 1-0 winners thanks to a penalty scored by Domenico Berardi. The impressive end to the season continued for Sassuolo, who have won three of their past five, just like Inter.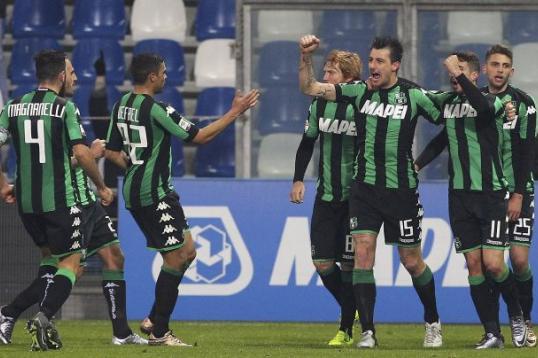 Sassuolo's season has been bothing but remarkable as they continue to make history by flying well above expectation's. Eusebio Di Francesco believes his side have, "already made history" and now want to "finish the job".
As mentioned, Sassuolo need to await other results for them to possibly enter Europe. Di Francesco knows, "The fact remains we have built something important with this team and we have to focus on winning."
I neroverdi manager views the successes this season have taught them valuabe lessons, "it has been a remarkable growth process," as his side had to, "overcome our Inter syndrome, recovering what we lost before."
This season was not a failure according to Mancini
In a pre-match press conference, Inter manager, Roberto Mancini said that his side are in good form despite missing out on the Champions League. According to the Nerazzurri boss his side, "have a good foundation now," and for tomorrows fixture he has, "five or six definite starters."
Early in the season Inter Milam ran top for weeks, however, rapidly began to fall behind rivals, Juventus, Napoli and Roma, though, in Mancini's eyes he believes his side have, "surpassed the expectations of the press at the start of the season," he also holds in high regard the work of his side this season, "they've worked hard all year long to fight for our objectives."
It is still in the balance of the side Mancini will line up against an impressive Sassuolo side as there is much speculation will line up a Primavera side as he believes, "it's important to let the young players play."
Coming into this fixture Di Francesco is without key forward, Berardi who is suspended and will be replaced with Matteo Politano. Mancini is also without his key men as Mauro Icardi, Ivan Perisic and Samir Handanovic are all out.
This game will be tough as Inter visit Marpei stadium, given that Sassuolo have beaten Inter in the last three matches in all competitions.