Palermo's star man Franco Vazquez has confirmed, as expected, he will leave the rosanero over the course of the summer in an interview with DXT Carlos Paz in his hometown province of Cordoba, Argentina.
The 27-year-old naturalised Italian has been on the Italian peninsula for three years and made over a century of appearances for Palermo who just narrowly avoided relegation last season.
He explained that a "cycle" had "finished" and that he "can't give Palermo any more" than what he's given them during his spell.
In need of a new challenge
The 2015/16 season was not Vazquez's best in the pink and black of the Sicilian outfit but regardless, he remained an important figure in their fight for Serie A survival.
He continued admitting they were "great years" at Palermo but "now I need a change of scene" before he added he was looking for "new motivations, new objectives, to fight for more important things."
Surviving was the "most beautiful thing to say goodbye" and he says that's what he and teammates "promised with the whole group" and "this makes me happy."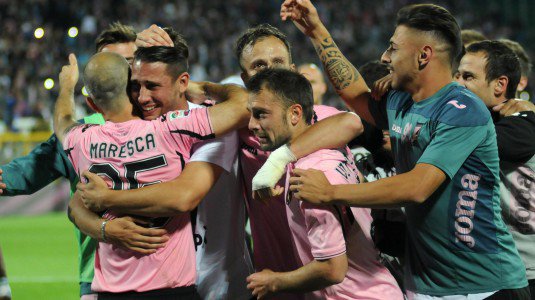 What next?
Speaking on his future he said that he'd "prefer to continue in Serie A, because I know the league well, but I'll evaluate all offers and then decide which is the best for me."
Vazquez's announcement comes as no real surprise with rumours linking him away from the Renzo Barbera being ever present over the course of not only the season past but season before that also.
AC Milan have shown an interest as have champions Juventus alongside Roma in the past.
Signing for champions Juventus would allow him to link back up with Paulo Dybala who together, caused all sorts of problems for opposition during the 2014/15 season in particular but game time may be limited with Juventus having an already impressive midfield.
No Euro call
Antonio Conte named his provisional squad for Italy's Euro 2016 campaign on Monday and Vazquez's name, despite featuring in qualifiers, wasn't on the list.
"Euro 2016? I would've liked to go and I was hoping to, but I accept the decision" he finished.