The future of Torino forward, Ciro Immobile is as of now in the hands of his current club, Torino, where he is currently on loan from Sevilla. It is no speculation that Ciro Immobile wants to at any stage in his career to play for his hometown club, Napoli, however his future is in the balance.
Torino have not activated the option to buy Ciro which stands at 11m which until now makes him a Sevilla player. The Granata are still weighing up their and Immobile's options until a later date.
Speaking to Radio Crc, his agent, Alessandro Moggi stated that, "At this moment it is not possible to say whether Torino will activate their option to buy."
Moggi continued outlining, "The option is still valid," though, "The two clubs need to meet up and reach an agreement."
As Torino have not made their decision to buy Ciro, Moggi made clear, "Ciro is Immobile is a player who belongs to Sevilla."
​​Ciro Immobile sees himself at Napoli
In a recent interview, Immobile said, he'd "appreciate" a move to Napoli, which, in Moggi's eyes, would be ideal as Immobile is from, Torre Annunziata, "which is in the province of Naples," in Moggi's eyes the club owned by Aurelio De Laurentiis, "would be a destination he'd appreciate."
Moggi is seeing his players' situation realistically weighing up his options, if Torino do not exercise their option to buy, Immobile will return to Sevilla, "We'll see what happens," finished Moggi.
Moving to Sevilla in 2015, the 26-year-old managed eight appearances for the Spanish side scoring only two goals. In 2016 he secured a loan back to Torino making 12 appearances and scoring 5 goals.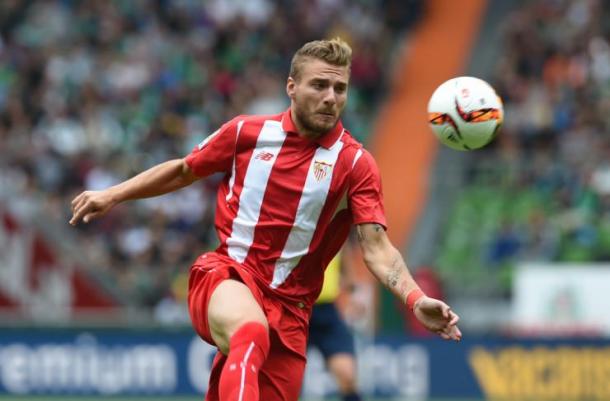 Immobile has been chosen by Italy coach, Antonio Conte in his preliminary squad for the Euro 2016 a tournament where Immobile can continue to find his scoring form of past which may possibly land him where he so desires, Napoli.