Inter Milan boss Roberto Mancini spoke extensively with Inter Channel today, reviewing what was another disappointing season for the 18 time Scudetto winners.
Mancini, who is in his second spell at the Meazza in charge of Inter started off, "This side has excellent foundations and it's not as negative as people want to make you think. We are on the right path to get back to a high level, including a Scudetto challenge."

He continued to admit that, "There are regrets we didn't qualify for the Champions League. A club like Inter, who can boast such prestige, deserve to be in the Champions League all the time."
Criticised regardless of what you do in Italy
Inter spent a long time at the top or around it over the course of the season and looked best in the early stages of the 2015/16 season.
"We started well and that is important in a Serie A season. It's tough to have a sparkling style of football at that time, as the players must get to know each other" he started out on the topic of critisicsm.

He went on to say and remind fans that "We didn't concede many goals, but didn't score many either, though the victories were giving us more confidence. We kept winning and were still criticised for 20 rounds."
Inter certainly aren't short of firepower but when they needed it most it wasn't there and he reflected saying "Unfortunately the issue of not scoring many goals did in the long run prove to be our biggest limitation."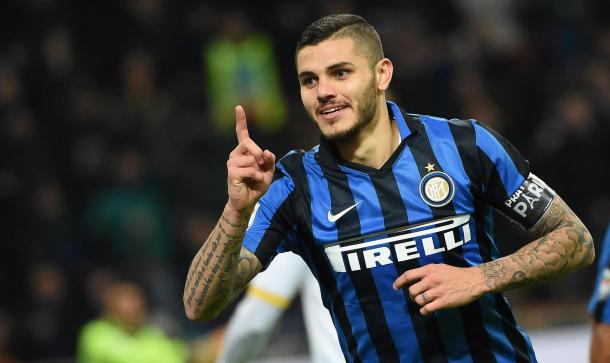 "In Italy criticising Coaches is a national sport" he joked before going on to explain, "I was criticised for changing my line-ups, Maurizio Sarri was criticised at Napoli for picking the same one too many times."
"Inter weren't as bad as some like to say, as with the points we put together in previous seasons we'd have finished second or third. At the end of the day, we are in the right place with a few regrets."
Coppa Italia misery mentioned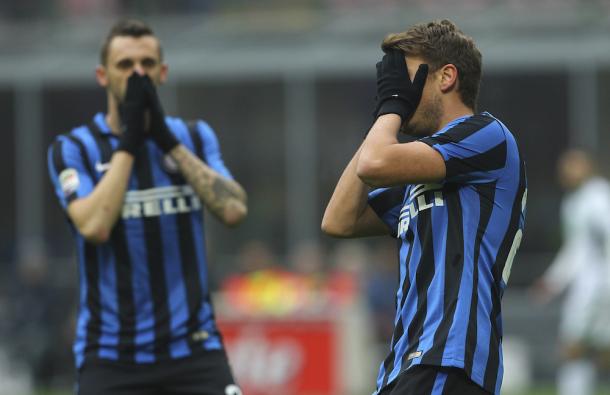 In the semi-finals of the Coppa Italia, Inter were given little chance before a ball was even kicked against Juventus and by the end of the first leg, their chances of progressing to the final in Rome looked over. Inter came out all guns blazing in the second leg and pulled off a remarkable comeback with what can only be described as a vintage Inter performance. The game went to penalties but Inter were unable to overcome the might of the Old Lady.
"Beating Juve 3-0 and with the chances to score a fourth goal, then losing on penalties, that really was a big regret."

"We would've deserved to play in the Final and that would've been a great thing for the lads and our season."

"There are regrets this season because in the head-to-head games we always did well. Inter deserve to play in the Champions League and we've got the right foundations, so need to use our brains on the transfer market and make as few mistakes as possible."

"If you change many players, then a few mistakes are possible, but you only realise it once you see them in training every day."
"We are not perfect"
He went on to reminisce and compare his first spell in charge, which started over a decade ago, "When I came to Inter in 2004 we had very talented players. Despite having a squad that was better prepared than we are now, we were still able to open a new era."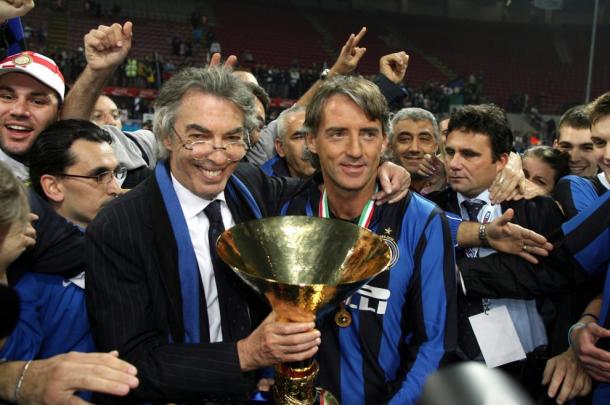 "I've been here a year and a half now, not five years. We tried to make as few mistakes as possible, but we are not perfect."
Before concluding the interview, Mancini showed a confidence in his judgement, "As I said, a Coach can tell when the team is on the way. I think we're getting there and now we have to get those two or three elements right who can make us step up in quality."
He concluded the interview by mentioning compatriot Claudio Ranieri, "In football, as shown by Leicester City with Claudio Ranieri being the same Coach as he was before, anything can happen."