Fresh from being cut from Antonio Conte's final Euro 2016 Italy squad, Genoa's Armando Izzo has distanced himself from the stories involving him in the Serie B match fixing scandal.
Izzo alongside 2 other players are being investigated for allegedy co-operating with the notorious Camorra gang, who've been found to have impacted the results of two 2013/14 Serie B fixtures in Modena-Avellino and Avellino-Regina.
10 have already been arrested for taking part, seven of which have been jailed while the remaining three have been placed under house arrest.
"I was injured"
The 24-year-old, who has links to the mafia through his uncle and brother, spoke with Gazzetta dello Sport to detail the ordeal which he is said to be part of.
"I've read these news which affiliate me to matters which I'm actually completely alien to" he started.
He went on to say that he has "never even considered the idea of fixing a match."
Izzo departed Avellino in the summer of 2014 and has came on leaps and bounds at the Luigi Ferraris since his arrival.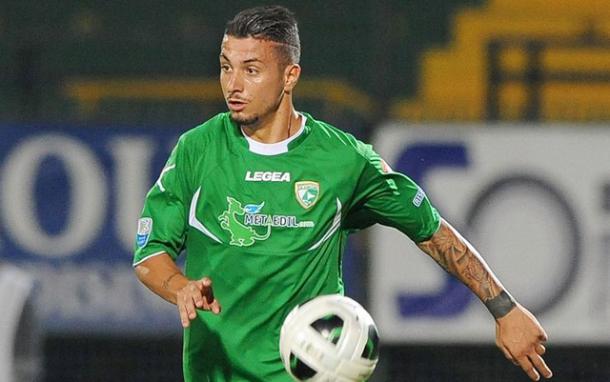 He distanced himself admitting that "in the two games under examination, I was injured and did not play."
"I have complete faith in the judiciary powers and I'm certain I'll be able to clear my position" he finished.
President backs Izzo
Genoa president Enrico Preziosi has came out and publicly backed Izzo in wake of the allegations calling him a "cheerful lad" as well as "an important player and soul of our changing room."
"We'll protect him in every possible way" he concluded.
Another match fixing scandal
Italy has never been short of match fixing scandals and there are sure to be many fixed matches still to be uncovered.
In recent weeks, Antonio Conte was cleared of involvement in the 2011/12 Scommessopoli scandal which again concerned the lower tiers in Italian football but match fixing isn't exclusive to these leagues with the Calciopoli scandal of 2005/6 involving numerous high profile sides including Juventus and AC Milan.